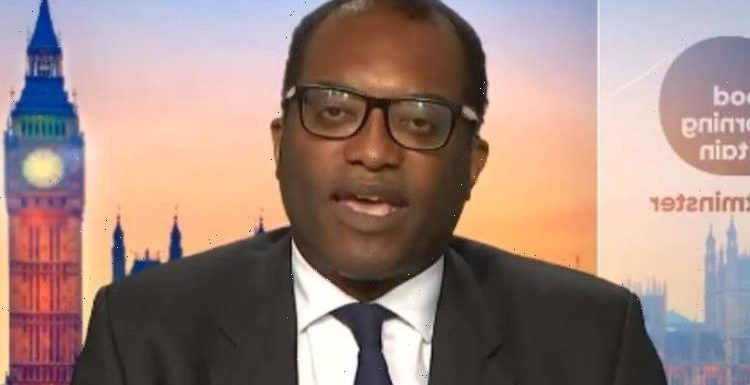 Adil Ray clashes with Kwasi Kwarteng over Indian variant
When you subscribe we will use the information you provide to send you these newsletters. Sometimes they'll include recommendations for other related newsletters or services we offer. Our Privacy Notice explains more about how we use your data, and your rights. You can unsubscribe at any time.
Kwasi Kwarteng was grilled over the Government dragging its feet on putting India on the red list for travel as he states the reason behind the late addition was because there was little evidence at the time to show their pandemic handling was spiralling out of control. But Good Morning Britain host Susanna Reid was less than impressed with the answer after she began to list the indicators that India was struggling with COVID-19. She added the likely reason for the slowness was due to a recent Indian £1billion trade deal as the Government was desperate to strike agreements with countries following Brexit to which a sheepish Kwasi Kwarteng attempted to defend.
A £1billion trade deal was struck at the beginning of May between the UK and India which adds to the £23billion already in place.
The UK is hoping to double that amount by 2030 as 6,000 new jobs have been created with this latest round.
India was added to the travel red list on April 23 but was seeing at least 100,000 daily cases as early as April 5.
Prime Minister Boris Johnson was due to visit the country to cement the deal but was advised not to due to the surge in cases.
A G7 meeting held before the summit later this year also saw two Indian delegates come down with COVID-19.
Mr Johnson agreed the variant could bring disruption to the June 21 restriction end date but added there was no evidence yet which proved the variant could escape vaccines.
MORE TO FOLLOW
Source: Read Full Article