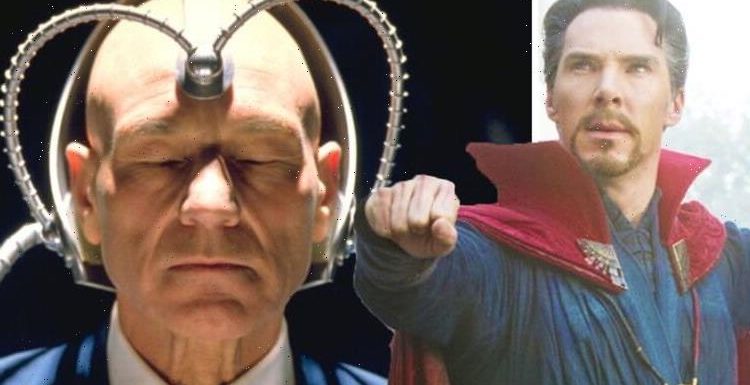 Doctor Strange in the Multiverse of Madness trailer
We use your sign-up to provide content in ways you've consented to and to improve our understanding of you. This may include adverts from us and 3rd parties based on our understanding. You can unsubscribe at any time. More info
The latest trailer for Doctor Strange in the Multiverse of Madness set the Marvel fandom ablaze. Not only did it reveal more details about the mind-bending plot, but it also teased some iconic comic book characters making their first live-action appearances in the MCU. While there are rumours and theories surrounding the return of Mr Fantastic, Blade, and Black Bolt, we have been confirmed the arrival of the first member of the X-Men.
The trailer showed Doctor Strange being arrested by some Ultron robots and brought to a council. A bald head floated into view as none other than Sir Patrick Stewart's voice sounded off. The legendary actor announced: "We should tell him the truth."
Although Marvel fans from across the decades have presumed this is Stewart playing the leader of the X-Men, Professor X, from the various Fox films that have been released in the past 20 years, he could be an even more important part of the story.
Get Disney+ Membership At A Discount
Want to watch every single movies from Marvel, Pixar, 20th Century Fox? Disney+ includes all of its animated classics, as well as the complete Star Wars saga, and hundreds of titles in between! There are also new exclusive boxsets added all the time. Sign up for an annual subscription at the link to save over 15% off the monthly price!

Source: Read Full Article