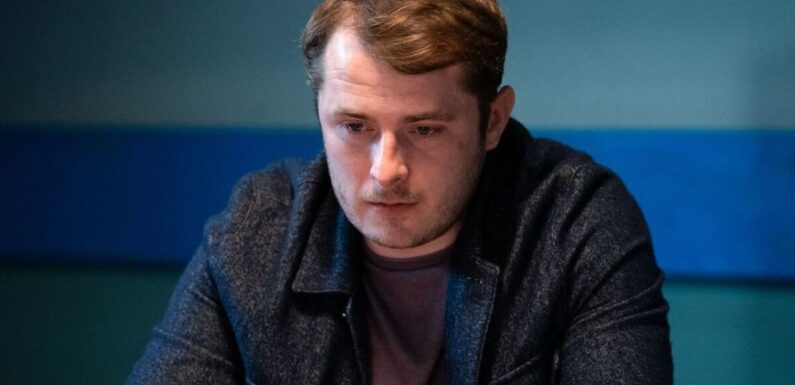 EastEnders: Ben Mitchell does not want to be openly gay
Last year, BBC viewers were heartbroken when they learnt Lola Pearce (played by Danielle Harold) had been diagnosed with an incurable brain tumour.
Although she's been receiving palliative care for the end of her life, which she recently learnt hasn't worked, Lola has decided to make the most out of her final moments with her family.
However, it looks as though her decisions going forward aren't accepted by the whole family as Ben Mitchell (Max Bowden) struggles to come to terms with the reality of losing her.
In upcoming scenes, Jay Brown (Jamie Borthwick) starts to prepare for Lola to come home, which doesn't go down with Ben who thinks she shouldn't leave the hospital.
Struggling to accept her prognosis, Jay later lashes out at Honey (Emma Barton) and Billy (Perry Fenwick) as he accuses them all of accepting what's happening to Lola too easily.
Although Jay decides Ben's behaviour has gone too far as he decides to confront him at the Arches.
Speaking about what's in store for Ben over the upcoming months, actor Max Bowden teased there's trouble ahead.
Max said: "I think this is a now-or-never time for Ben. He's got to try and grab control of what's making him tick.
"It's time that he needs to work on himself, he needs to be aware of his faults, he needs to not be so damn hard on himself and also maybe allow time for some professional help, but it's looking bleak and it's looking tough.
Don't miss…
Eurovision fans blame music mix for UK's Mae Muller second bottom place[REACTION]
Rylan forced to step in as Alesha Dixon makes Eurovision blunder live on-air[VIDEO]
Princess Kate looks 'dreamy' in 'fairytale' gown during Eurovision appearance[ROYAL]
"People deal with grief and bereavement in different ways and Ben's almost seen this one coming for a while."
It looks as though Jay's not the only person on his case either as his dad Phil (Steve McFadden) tells him to stop being selfish.
Next week, Ben feels guilty about the way he's been behaving, Ben goes to apologise for his antics, although he decides to leave a voicemail for Dr Washington for reassurance.
Wanting to know Lola will still be alive in September, he decides to go and see the doctor as they speak about a new treatment that could be an option for Lola which is in America.
Going to No.18 to attend the ladies' party, Ben quickly causes a scene and leaves which prompts Kathy (Gillian Taylforth) and Callum (Tony Clay) to speak to Ben and force him to accept the reality of Lola's situation.
It's clear to viewers Ben is having a hard time realising Lola will soon no longer be with them which has caused concern for how he'll be when the inevitable happens.
EastEnders continues Monday to Thursday on BBC from 7:30pm.
Source: Read Full Article