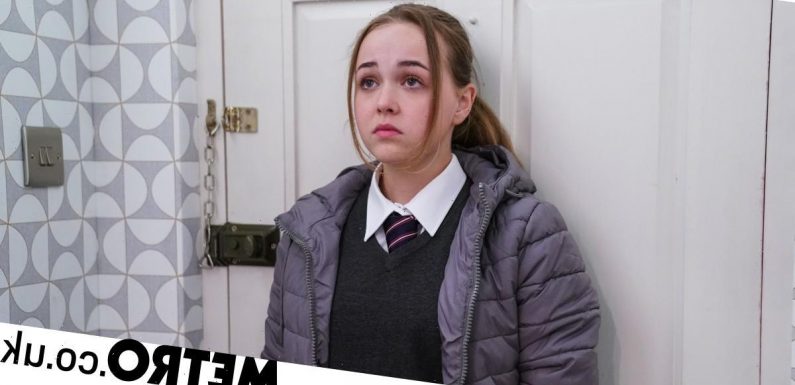 EastEnders star Ellie Dadd has thanked fans for birthday messages as she celebrates turning 18.
The Amy Mitchell actress shared a photo on her Instagram stories, looking worlds away from her EastEnders character.
'Just wanted to say a massive thank you to all the lovely kind messages I have received today,' she wrote, 'they are very much appreciated.'
A number of EastEnders stars also rushed to send her well wishes for her milestone birthday, with Ellie reposting stories from Lillia Turner, who plays Lily Slater, and Lola Pearce actress Danielle Harold.
Lillia wrote: 'Happy birthday beautiful', posting a selfie of the two of them.
Danielle shared a video of them dancing in the Queen Vic set, captioned: 'Massive happy birthday to my mini me'.
Ellie took over the role of Amy Mitchell from actress Abbie Burke in the summer of 2022.
At the time, an EastEnders insider revealed to Metro.co.uk: 'The recast decision is one that happens a lot with actors playing children growing up on soaps, as more adult storylines come into play.'
A spokesperson for soap added: 'It is not unusual in continuing drama to recast young actors as children take on more challenging adult storylines. We wish Abbie all the best for the future.'
Since joining the soap, Ellie has been faced with some hard hitting storylines, including one which has seen Amy battle with her mental health.
The teen resorted to self harm in emotional scenes, and ended up being rushed to hospital when things took a turn for the worst.
Since then, she has been wary about taking medication prescribed to her, but a pep talk from Denise Fox (Diane Parish) encouraged her to give it a try.
Source: Read Full Article