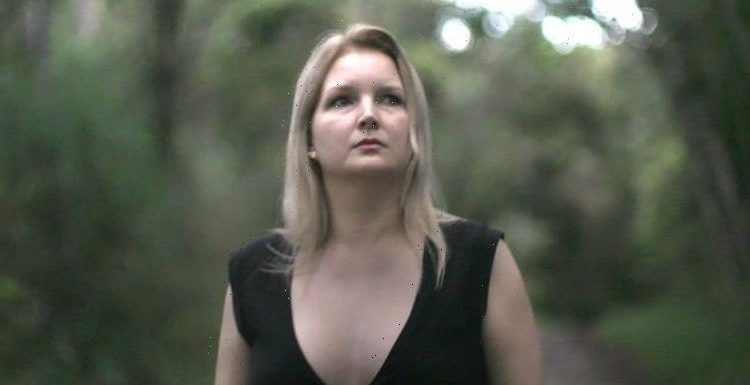 Fear Street Part Two: 1978 trailer released by Netflix
We use your sign-up to provide content in ways you've consented to and to improve our understanding of you. This may include adverts from us and 3rd parties based on our understanding. You can unsubscribe at any time. More info
Elize Matsunaga: Once Upon A Crime has just arrived on Netflix and the streaming platform revealed how a heinous crime shocked Brazil. The docuseries explores how Elize shot and dismembered her husband and she later admitted to the murder. Viewers are keen to find out what happened to Elize Matsunaga following her confession.
Where is Elize Matsunaga now?
The new limited series gives Elize the opportunity to recall the events from her own perspective.
In her first and only public interview as part of the series, she gave insight into family life and her background.
Her husband Marcos went missing from his home in São Paulo, Brazil, back in 2012 and he was a 42-year-old millionaire.
He was just about to close a huge deal with a client, so at first, it was suspected he was kidnapped.
However, in the end, Elize confessed to killing her husband and she went into detail about what happened.
The couple had experienced marriage struggles for a while, having met whilst Elize was working as an escort.
She had been trying to get through law school and needed money to pay for her education.
Marcos was married to someone else at the time, but divorced and was later wed to Elize.
The marriage did not work out and Elize had planned to divorce her husband, but she found out she was pregnant.
Following the birth of their daughter, Elize believed her husband was having an affair and she hired a private detective to follow him.
In May 2012 Marcos went missing and at first, Elize said he had left because he feared for his life due to his work.
A week later, a dismembered body was found bagged up in Cotia and it was identified as Marcos.
He had been shot and his throat had been cut, and Elize admitted she had killed her husband following an argument the day before he went missing.
She claimed her husband had grabbed her and threatened her, and she shot him as a result.
In December 2016 she confessed to murdering her husband and hiding his body and was sentenced to 19 years in prison.
She remained at the Tremembé Women's Penitentiary and appeared in Once Upon A Crime in 2019.
She had been furloughed for good behaviour but is now back in prison and she is yet to see her daughter.
The former nurse decided to open up about her experience in a one-off interview, giving crucial insight.
She had always been sceptical about her husband's infidelity and their turbulent relationship ended tragically.
The killing was found to be "premeditated" and she was given a life sentence in prison.
The series is made up of four episodes and it explains how Elize wanted to share her story during a temporary release from prison.
Throughout the episodes, she shares her thoughts on the prosecution and recalls some memories of the murder.
In the final episode, she opened up about her challenging childhood and her prison trial.
The troubled relationship with her husband is at the heart of the series and is what ultimately led to Marcos' death.
Elize Matsunaga Once Upon a Crime is on Netflix now.
Source: Read Full Article