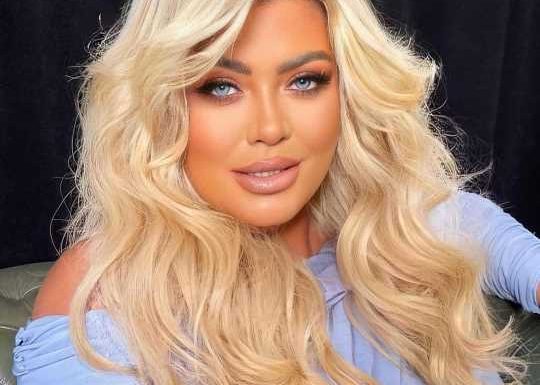 GEMMA Collins has had her fair share of trolls in her time, and while she's learned to rise above it, one particular online attacker left her fearing for her safety. 
The 42-year-old icon and diva was having a clear out of her DMs when she came across one that left her terrified and calling the police. 
Speaking on the latest episode of The Gemma Collins Podcast, the star explained: "I don't give a s**t what people think of me. That comes with age, when I was a bit younger I was probably a bit bothered and people used to troll me.
"I was shocked. I was deleting messages on my phone because I thought, 'new year, new messages.' Someone had messaged me saying, 'You are one ugly, fat b***h. If I see you in the street I'm going to break your jaw.'
"I did contact the police, because no one should be messaging that and clearly that person is not in a sane mind if he's messaging that to me. Who else is he messaging it to?" 
Gemma also called out the social media platforms for not doing enough to combat the online hatred so many people get, and demanded they put safeguards in place. 
READ MORE GEMMA COLLINS
Gemma Collins shows off her curves as she slips into very sexy lingerie
I pretended to be Gemma Collins on Masked Singer as I'm a fan, says Katherine Ryan
"One problem I have got is you report all this to Instagram and they do nothing about it," she said. "Anyone who abuses Instagram or sends a bad, hateful, insightful message to someone should be banned for life. 
"They should not be allowed to use the platform. I would love to see that happen in 2023."
Gemma recently celebrated her 42nd birthday in style with an all out glam bash was perfectly suited to the diva we know and love. 
Throwing a wild party in her Essex home, fully covered in pink with music by DJ Fat Tony. 
Most read in Showbiz
Ozzy Osbourne cancels UK and Ireland tour with heartbreaking statement
I had sex with Tommy 24/7 but my hottest night was with a man of 80, says Pammie
Fans divided after Molly-Mae reveals baby's name – as star turns off comments
Molly Mae's proud mum shares new pic of star's daughter
Gemma later had dinner with fiancé Rami Hawash and Jedward in Mayfair – even catching sight of a rogue Tom Cruise.
Source: Read Full Article