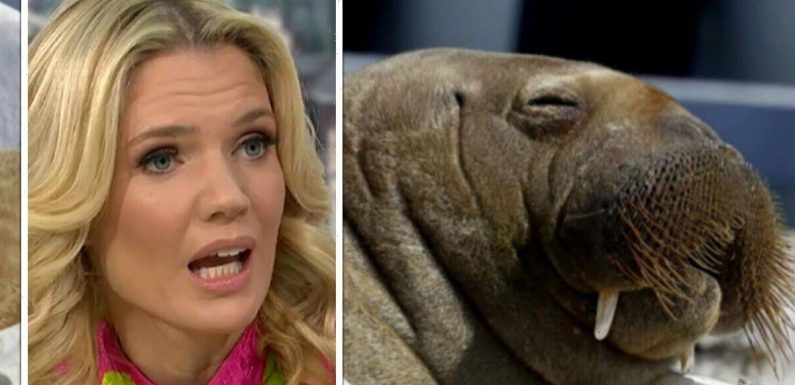 GMB: Rob Rinder abruptly ends Keir Starmer interview
We use your sign-up to provide content in ways you've consented to and to improve our understanding of you. This may include adverts from us and 3rd parties based on our understanding. You can unsubscribe at any time. More info
Environmentalist Ali Tabrizi and hunting advocate Diggory Hadoke were embroiled in a debate over Freya the walrus being put down when they appeared on Tuesday's instalment of Good Morning Britain. ITV hosts Charlotte Hawkins and Rob Rinder challenged Diggory after he defended the controversial decision to put the 600kg animal down when she had not harmed anyone.
Freya was euthanised on Sunday following the refusal of crowds to stay away from her after she was seen basking in the sun on boats in waters near Oslo.

"People were there trying to swim and get in the water with Freya," said Charlotte, who was "saddened" by the euthanisation said.
Diggory replied: "It's an animal in a situation where it could hurt people and in that situation, the animal always loses."
Robert fumed: "Should you do everything possible to make that animal safe before killing it?
Source: Read Full Article