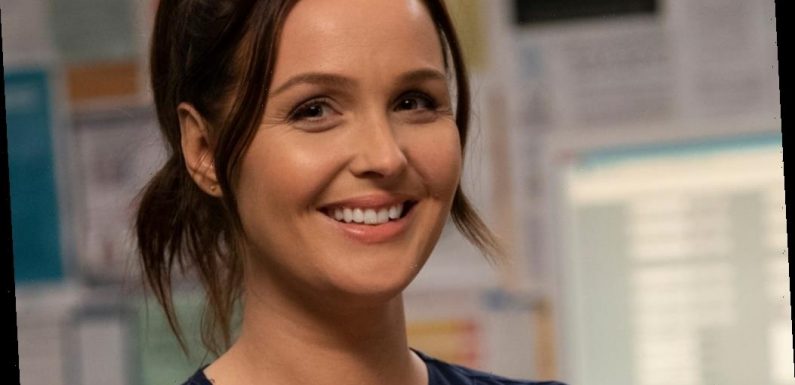 Grey's Anatomy fans collectively screamed when Jo Wilson (Camilla Luddington) and Jackson Avery (Jesse Williams) hooked up in season 17. The coupling was the last thing viewers expected after Jo was left by Alex Karev (Justin Chambers). But, however you feel about this new friendship, Luddington recently teased more "sex pod" scenes between Jo and Jackson when Grey's Anatomy Season 17 returns.
What happened to Jo and Jackson in 'Grey's Anatomy' Season 17?
In Grey's Anatomy Season 16, Alex divorced Jo to be with Izzie Stevens (Katherine Heigl) in Kansas. Then at the start of season 17, Jo asked Jackson for a one-night stand to help her get over her ex-husband.
"I don't know how to be single or how to feel single again," Jo said in the premiere. "I need to have sex, Jackson, with someone that I trust to be safe and not murder me in my sleep."
In the end, Jackson accepted Jo's proposal. However, Jo realized she wasn't ready. So, they decided to be friends. Then, after spending more time together in the fourth episode, Jo and Jackson decided to hook up. That said, both parties made it clear they weren't ready for a serious relationship.
Camilla Luddington hints at what's next for Jo and Jackson on 'Grey's Anatomy'
Following Jo and Jackson's hookup on Grey's Anatomy Season 17, Luddington opened up about her character's friends-with-benefits relationship in an interview with Entertainment Tonight. And apparently, the pairing was just as shocking to the actor as it was to the fans.
"I first heard about [that relationship] right before we actually shut down [due to the coronavirus (COVID-19) pandemic in March]," Luddington said. "The storyline got tweaked a little bit to be a COVID sex pod is what I'm calling it. But I was really shocked. I'm excited at the same time."
Luddington also shared how she felt about Jo and Jackson potentially getting together on Grey's Anatomy. But, ultimately, the actor wants to see single Jo for a little while longer.
"I think Jackson is a good guy, but I also want to see her play the field a little bit," Luddington said. 
Nevertheless, it seems Luddington is hoping Jackson and Jo will continue with their current relationship. In the Jan. 14 episode of the Stars In The House YouTube series, Luddington was asked what fans can expect from Jo when Grey's Anatomy Season 17 comes back. Then the actor immediately teased Jo and Jackson.
"Hopefully, more sex pod sex — which is very important — with Jackson Avery," she said.
Luddington also mentioned Jo's interest in changing careers, even teasing the possibility of Jessica Capshaw's return as Arizona Robbins. So, it definitely looks like Jo will have plenty of storylines this year. But, whatever happens next, fans will have to wait and see how Jo and Jackson's relationship unfolds on Grey's Anatomy Season 17.
Grey's Anatomy Season 17 is expected to return on Thursday, March 4, 2021.
Source: Read Full Article