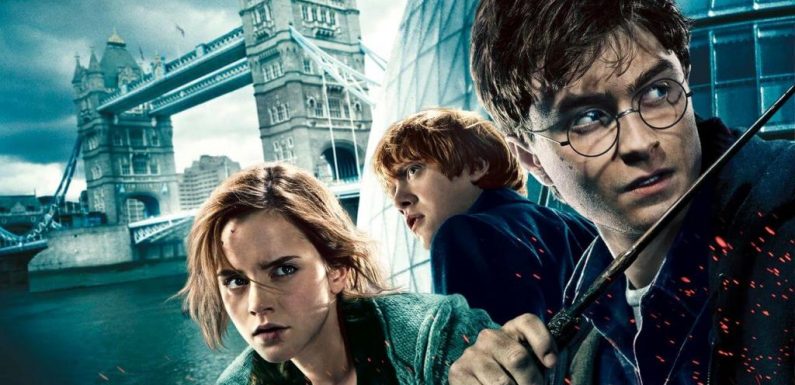 The long-rumored Harry Potter TV series for HBO Max is on track to clear the biggest hurdle in its path to the screen: a deal with the books' author JK Rowling who has creative control over any exploitation of her work.
Warner Bros is in talks with Rowling to join the project as a producer, Deadline has confirmed. Once she comes on board, the project, which is in nascent stages, is expected to look for a writer. As first reported by Bloomberg, the general idea is for each season of the potential TV series is to focus on one book in the Harry Potter book series, which consists of seven novels.
Related Story
John Oliver Tests Disney's Lawyers By Staking Claim On Mickey Mouse Ahead Of 'Steamboat Willie' Version Entering Public Domain
The series would be produced by Warner Bros Television.
HBO Max and its then-parent company WarnerMedia started exploring a potential Harry Potter TV series a couple of years ago. At the time, Warner Bros appointed Kids, Young Adult and Classics president Tom Ascheim to manage the Wizarding World and Potter franchises, which includes theme parks, tours and the $9.1 billion-grossing theatrical library that spans the Harry Potter and spinoff Fantastic Beasts titles. Under that remit, Ascheim became WarnerMedia's senior rep in its relationship with Rowling and her representatives, and exploratory conversations for a Max series got underway.
After the Discovery acquisition was completed a year ago, that unit was disbanded and Ascheim exited the company. However, the importance of the Harry Potter IP only grew post-merger.
Warner Bros Discovery CEO David Zaslav has stressed multiple times his focus of franchises, with mining the Harry Potter IP identified as a priority. He has met multiple times with Rowling and has spoken up in support of the author who has been involved in an ongoing controversy over her comments on transgender issues.
In the past couple of years, WBD and its predecessor WM have had success with the Harry Potter 20th anniversary reunion special on HBO Max; the Harry Potter: Hogwarts Tournament of Houses event series on TBS; and, most recently, the Hogwarts Legacy hit video game.
Must Read Stories
Sets Strike Authorization Vote Date: "Must Demonstrate Our Willingness To Fight"
Austin Butler To Play Crime Boss Danny Ryan In Sony 3000 Adaptation Of 'City On Fire'
Let's A-Go: 'Super Mario Bros' Leveling Up To $225M Global Bow: Weekend Preview
Bob Iger Talks Streaming, Calls Out DeSantis At Shareholders Meeting; Live-Action 'Moana' Set
Read More About:
Source: Read Full Article