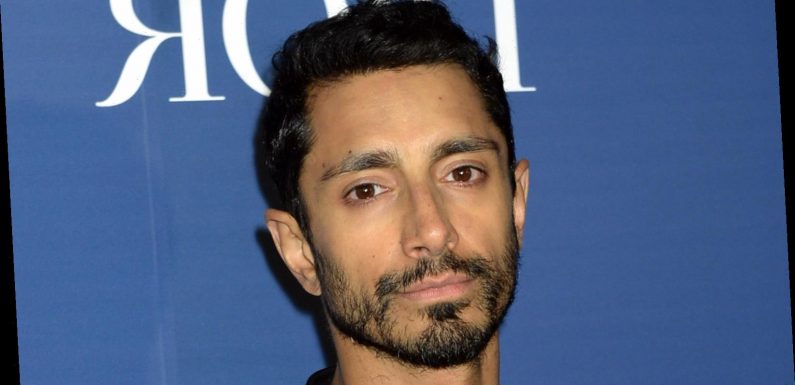 Riz Ahmed is a force to be reckoned with. The actor, rapper, and activist, seems to be incredibly good at everything he takes on. In 2017, he made Time's 100 Most Influential People list, and his write-up was penned by none other than Hamilton's Lin-Manuel Miranda. It makes sense because he had a spot on Miranda's Hamilton Mixtape.
There was a lot for Miranda to celebrate — he complimented the British star's work as Bodhi Rook in Rogue One: A Star Wars Story, as well as his appearance in HBO's Girls. Ahmed also made headlines with his rap, churning out hits like "Post 9/11 Blues." But his success doesn't stop there — Ahmed's earned recognition for his roles in The Road to Guantánamo and Nightcrawler. However, perhaps most impressive is Ahmed's activist work. He has raised money for Syrian refugee children, as Miranda pointed out in Time, and has spoken at the House of Commons, the British Parliament's legislative body.
Oh, and did we mentioned how in January 2021, he casually revealed that he got married! Does Ahmed get more time in the day than the rest of us?! His life is pretty amazing, and as it turns out, so is his net worth. Keep on reading for that figure.
Riz Ahmed can do it all
Actor, activist, and rapper Riz Ahmed is one busy guy, no doubt about that. Plus, he's a real renaissance man and seems gifted at everything he does. This level of talent also comes with cash. Ahmed's net worth comes in at $3 million, according to Celebrity Net Worth.
Of course, money and fame don't necessarily translate to fulfillment. As Ahmed mused to British newspaper i in October 2020, "I've been doing this 15 years. You just kind of get to that point where you're like, actually, what's driving you? The things that you were chasing as a younger person, you don't chase anymore. You see that they might be slightly hollow or shallow – things like fame or applause." As i theorized in its profile of the star, that's perhaps why he's exploring other behind-the-scenes opportunities. Variety reported in 2019 that Ahmed would star in Mogul Mowgli, a movie he co-wrote and produced. "The spiritual drama follows a British Pakistani rapper who, on the cusp of his first world tour, is struck down by an illness that threatens to derail his big break," the outlet stated.
It's nice to see someone as talented and passionate as Ahmed doing what he loves, and it's even better that he the net worth to back up his hard work.
Source: Read Full Article