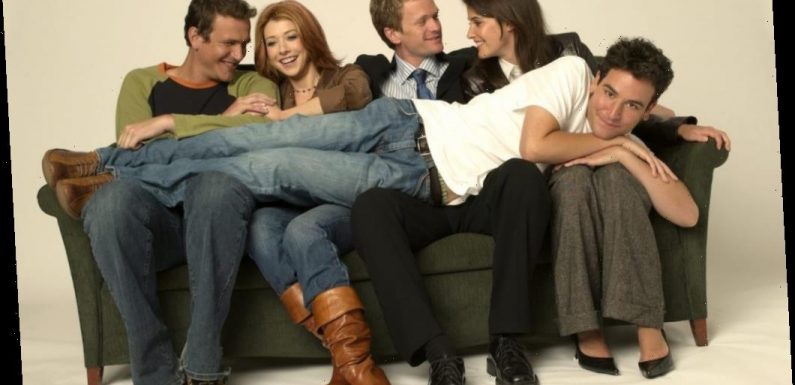 How I Met Your Mother may have ended seven years ago in 2014, but the TV show is still one of the most beloved sitcoms of the 2000s. The comedy followed ensemble cast Josh Radnor, Cobie Smulders, Neil Patrick Harris, Jason Segel, and Alyson Hannigan for nine seasons on CBS. So, where can you watch How I Met Your Mother now?
What the 'How I Met Your Mother' cast has said about their bond
One of the things that made How I Met Your Mother work so well was that the cast really seemed like a group of friends. The cast reflected on their bond in an interview with CBS This Morning in 2014 ahead of the series finale.
"I remember pretty vividly walking into the first table read together and we brought back our old routine, we all waited together and walked into the final table read together," Jason Segel said. "That was emotional for all of us."
Josh Radnor added his perspective.
"I think we decided to be a functional group in some ways," he said about the cast's dynamic off-screen. "We've all done enough work and we've experienced when it's not working. But also when you're playing friends that really get along, you want that to mirror on some level. It helps if you don't have to fake a friendship."
Segel added "it would be really inappropriate to be a jerk on our set."
Radnor also said that the chemistry just worked among the group.
The cast's favorite moments on 'How I Met Your Mother'
In 2010, the How I Met Your Mother cast discussed their favorite moments from the show. Radnor, who plays Ted Mosby, said he loved filming scenes with Segel, who plays Ted's best friend Marshall Eriksen, on road trips together.
"It's always fun, flashing back to college stuff, is really great," Radnor expressed in the interview. "I also like ones that fill in the lore of the show. Like how we met. Like early, Barney [Stinson] teaching Ted in the early days."
Segel said one of his favorite episodes was "Matchmaker" from season one. "Me and Alyson and Cobie find this mythical creature in our apartment that's half-mouse, half-cockroach and it can fly."
He appreciated the "horror movie" aspect of the episode's tone before the show found its footing for the rest of the series.
Harris, who played Barney, said he loved The Price is Right episode they filmed with Bob Barker on the real game show set, which showed Barney becoming a contestant on the competition show.
Smulders unsurprisingly loved the Robin Sparkles episodes, in which her character Robin Scherbatsky was a secret Candian pop star who sang "Let's Go to the Mall" and "Sandcastles in the Sand."
Hannigan loved the "Three Days of Snow" episode, which featured her character Lily Aldrin waiting for Marshall in an airport on New Year's Eve.
Where can you watch 'How I Met Your Mother'?
So where can you watch How I Met Your Mother? The CBS sitcom is available to stream for subscribers on Hulu and Amazon Prime Video. The show is available to purchase online to watch on iTunes, YouTube, Google Play, Vudu, and more.
Source: Read Full Article