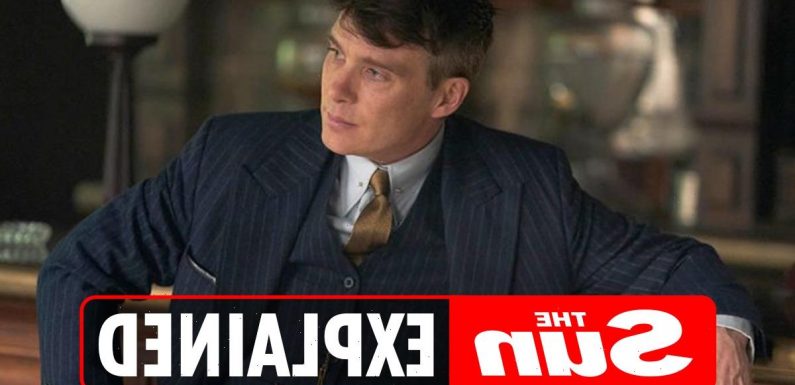 THE last hurrah for the Shelby family is upon us as Peaky Blinders' final episode airs.
After waiting two years to feast their eyes on the Brummie gangster family, fans will finally get to see Peaky Blinders draw to an end.
How many episodes are there in Peaky Blinders season 6?
Fans of Peaky Blinders are desperate to see what happens next for Tommy Shelby and co – especially after the explosive finale in season 5.
But sadly, this will be the last series of the hit BBC One show.
The final series will have six new episodes, following the same pattern as the last five seasons.
Episodes one to five are available to watch on BBC iPlayer or catch up now.
On there you'll also find season 1 to 5.
more on peaky blinders
SNEAK PEAK
Peaky Blinders drops first look at BBC finale – & it doesn't bode well for Tommy
Peaky Blinders fans left cringing at 'nasty' sex scene as ANOTHER affair exposed
Peaky Blinders viewers 'recoil in horror' as man's genitals mutilated
Peaky Blinders fans stunned by Tommy's son's resemblance to pop star
Who stars in the final series of Peaky Blinders?
Sadly, Helen McCrory did not appear in the last season of Peaky Blinders as she passed away April 2021.
The actress, who was aged 52, starred as Tommy Shelby's aunt Polly Gray.
Actor Stephen Graham joined the cast for the final outing of the Shelby family.
Other regulars have returned:
Cillian Murphy as Thomas "Tommy" Shelby.
Paul Anderson as Arthur Shelby.
Sophie Rundle as Ada Thorne (née Shelby)
Natasha O'Keeffe as Lizzie Shelby (née Stark)
Harry Kirton as Finn Shelby
Tom Hardy as Alfred "Alfie" Solomons
Finn Cole as Michael Gray
Anya Taylor-Joy as Gina Gray
Sam Claflin as Oswald Mosley
When is the last episode of Peaky Blinders on BBC One?
The series finale will be on tonight (Sunday, April 3, 2022) at 9pm.
After the episode has aired you can watch it on BBC iPlayer.
Peaky Blinders season 6 kicked off on Sunday, February 27, 2022.
Once the series has aired on the BBC, episodes will be available on Netflix six months later.
Read More on The Sun
Russian soldiers die after 'eating poisoned pies given to them by Ukrainians'
CBBC star dies aged 30 after battle with cystic fibrosis
Source: Read Full Article