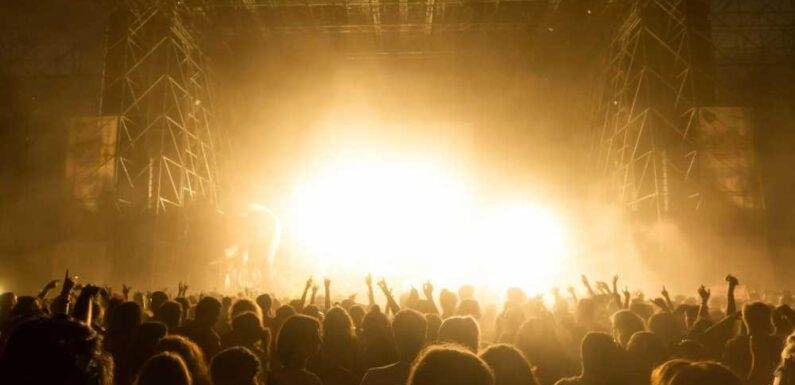 MUSIC fans are in for a treat after a legendary 90s band announced their huge comeback.
Rialto was the first UK chart group to sell a song exclusively on the internet – and now they are making a return to the spotlight.
Band members Louis Eliot, Julian Taylor, Toby Hounsham and Jonny Bull will be taking to the stage at Shiiine On Weekender at the Butlins Arena in Minehead in just weeks.
Announcing their news after a two-decade hiatus, Rialto wrote on Instagram: "We are beyond excited to tell you that RIALTO will be performing at Shiiine On Weekender on 18th November!
"We want to say thanks to all of you that have been listening to the music all this time. We cannot wait to play for you again!"
Rialto fans are thrilled with the news, with many revelling in the nostalgia in the comments section.
READ MORE ON MUSIC
Iconic pop group to release new music for first time since 2017
Pop fans convinced huge noughties girlband are getting back together
One wrote: "Rialto I love u since 1997!"
Another added: "1998 till now,, still listen this album,, cassette → spotify,, i love the 90s."
And someone else chimed in: "Welcome back!!"
Shiiine On Weekend officials, meanwhile, said: "We're blown away to have you getting back together and playing our festival."
Most read in Music
new art
I was in huge 80s group and played at Live Aid but I quit fame for very normal job
playing his ace
I was in one of the 90s' biggest bands – now I'm a card game inventor
PET RESCUE
Fans saying same thing as abandoned dog finds 'forever home' with Liam Gallagher
THIS LAND
I was in one of the biggest bands of the 90s – but now I'm a farmer
Rialto, a rock band, formed in London in 1997.
The following year, the group made history after deciding to shun high street record shops like Our Price and HMV.
Rialto decided they wanted to be the first band based in the UK to only sell a new version of their single Monday Morning 5:19 online.
They chose to flog copies of their CD through the now defunct Interactive Music And Video Store (IMVS), rather than on the high street.
A spokesman for Rialto's record label said at the time: "It's a wonderful opportunity to do something different and break down taboos in the music industry.
"And it's a nice way to get the record to people who might not have an Our Price or whatever in their town.
"This way, it'll be on your doorstep in days without having to traipse miles.
"I think in two or three years' time, everybody will be doing this. As we're the first, we're just going to sit back and see what happens."
According to NME, Rialto's CD was priced at £1.99 and included 48-hour delivery to fans' doors.
READ MORE SUN STORIES
Matt Hancock PUNCHED in face by footie star in first episode of Celeb SAS
MAFS UK's Laura was on another HUGE reality show before E4 programme
However, Chart Information Network (CIN) rules meant that the song was not allowed to be included in the official UK singles' chart.
A CIN spokesman told NME at the time: "At the moment, we don't collect sales from the Internet but it is technically possible and it's an issue that's being reviewed."
Source: Read Full Article