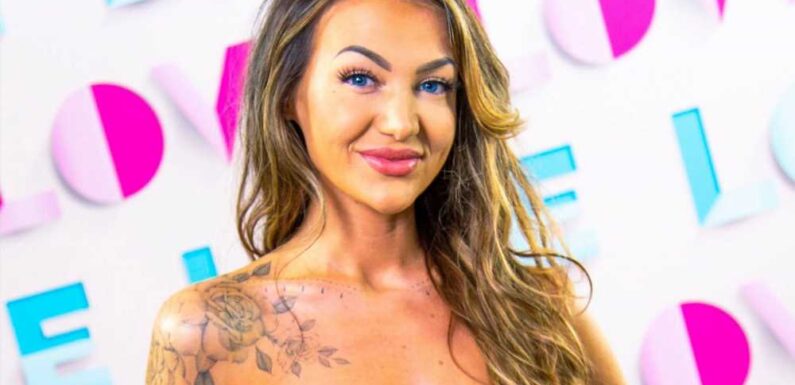 FORMER Love Island star Abigail Rawlings admitted she cried her eyes out over her experience on Love Island.
The ITV2 reality star opened up about her behind-the-scenes story on her entry into the infamous villa.
Abigail, 29, was part of the seventh instalment of the show in 2021 where she began her journey in the competition on day 23.
But in a revealing interview with OK! magazine, the tattoo artist says that she felt almost rushed into the villa.
"When I was told that I'd be entering the villa as the first bombshell I was over the moon.
"But 23 days later, I was still in my holding villa. I was only interested in going after Toby but he'd been in a solid couple, so up until that point there hadn't been a good time for me to enter.
READ MORE OF LOVE ISLAND
Love Island fans demand Sammy is axed from the villa after 'disgusting' comment
Tom Clare says he is 'done' with Love Island as he opens up on split with Samie
"As I'd been waiting for so long, it was suggested that I enter during Casa Amor. I said that I'd rather go home than continue to wait, so I started looking at flights back home until my chaperone told me I was entering the villa that day.
"I did all my hair and makeup myself but I didn't end up entering the main villa until 3am the next morning, so my look was far from fresh.
"Five minutes before I was put into a holding villa prior to making my entrance, I was taken to a room inside a shipping container where a photographer said that they were going to take some photos.
"I changed into a bikini, did my best to touch up my hair and makeup and the photo was taken.
Most read in Love Island
Love Island villa in uproar as CHEATS are exposed in brutal new twist
Love Island's Jess breaks down in tears and sobs – after refusing to film
Inside glam off-camera life of bombshell Mal with famous Love Island pals
Love Island's Mal risks row with Molly and Jess and says 'I'll take your man'
"The photographer told me to smile and gave me some poses to do."
However, the Abigail admitted that the shoot did not last long and she was less than happy with the results and it made her imagine trolls on social media.
"In less than 10 minutes it was over and I put my clothes back on. It was a hot, sweaty mess and wasn't very enjoyable at all.
"But the worst thing was that I didn't get to see the photos after they'd been taken.
"In the villa, everyone's phone background is their Love Island picture, so that's the first time I saw the picture and I couldn't believe it.
"The saturation was so high that my eyes looked bright blue and my skin looked orange.
"As soon as I saw the picture I just thought 'why have you done that to me' and I imagined loads of people saying that I'd been Tangoed."
However, she admitted that the other islanders felt the same way about their experiences and it brought the rest of the villa together.
"My experience turned out to be a bonding exercise with the other Islanders as we compared how our pictures looked against what we looked like in person.
"We were all crying our eyes out about it, saying how we looked nothing like the actual photos.
"Whenever I see new Love Island pictures released, I know now to take everything with a pinch of salt.
"The promo pictures and videos happen so quickly that you don't have time to think about the lighting or the angles."
Read More On The Sun
I'm a pregnant mum-of-2 and we live in a tent after our landlord kicked us out
BA stewardess makes huge blunder – costing airline £50k & forcing her to fly home
Although at first coupled up with Toby Aromolaran, 24, she was left single after the 'Stick Or Twist' recoupling where he chose Mary Bedford, 23.
13 days after making her debut on Love Island, Abigail was dumped from the competition after she landed in the bottom three girls from a public vote and the safe boys declined to save her.

Source: Read Full Article