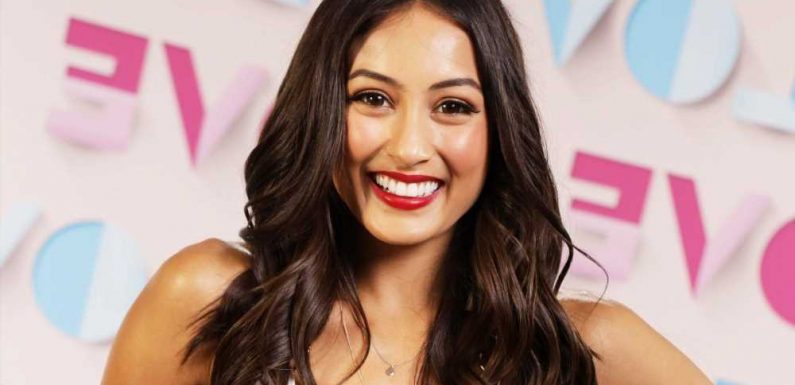 A FORMER Love Island star has opened up on how she was brutally trolled online about her appearance.
The ITV2 dating show star – who rose to fame in 2021 – admitted she was sent nasty messages on social media after appearing on the programme.
Bombshell Priya, 25, failed to find love on the show and has since returned to her job as a student doctor.
She partnered up with Brett Staniland on Day 42, and the pair were soon voted out before developing a connection.
But failing to find love wasn't the most tricky part of Priya's experience, as she's revealed she was hit by waves of cruel comments after heading home.
The reality TV star admitted that viewers had commented on her body and sent "abusive messages" in the wake of her fame.
read more on love island
Love Island's Shaughna Phillips reveals huge hospital bag list with 50 items
Viewers shocked after Shaq and Tanya get 'down and dirty' in the hideaway
Opening up about her time on the show, Priya told Metro.co.uk that her pals took over her social media to hide the "worst" of the comments.
"My social media had exploded," Priya began. "Before Love Island I had 500 followers, now I have 102,000. I had DMs from strangers, people I knew, and missed calls from friends."
She went on to add that while she had "been warned by producers", there were plenty of unwanted opinions.
Priya handed her social media accounts over to her two best friends, who had to explain "upsetting" messages from trolls.
Most read in TV
Strictly's Hamza Yassin slips £55k into debt despite show win
Geordie Shore in chaos with explosive new feud
Love Island's Lana snogs Spencer tonight – leaving Ron devastated
Molly Mae 'has given birth' according to shock announcement from Tommy's rival
"That was quite upsetting to see, and that's when they told me they'd received some abusive messages, which upset them," Priya explained.
"Before Love Island, I'd have my friends in the comments lifting me up, saying things like 'you look really pretty!'. Afterwards, it was very different. 
"I tried not to read the bad ones, but obviously I saw them.
"People also made comments about my appearance, saying I had no curves and that my toes were weird."
Priya said she ended up "blocking words" on Instagram, which helped to filter out the troll comments.
Despite the online bullying, the TV insisted that her "time on Love Island was worthwhile".
It comes after it was revealed that Priya had quit fame and returned to her day job in medical school.
Source: Read Full Article