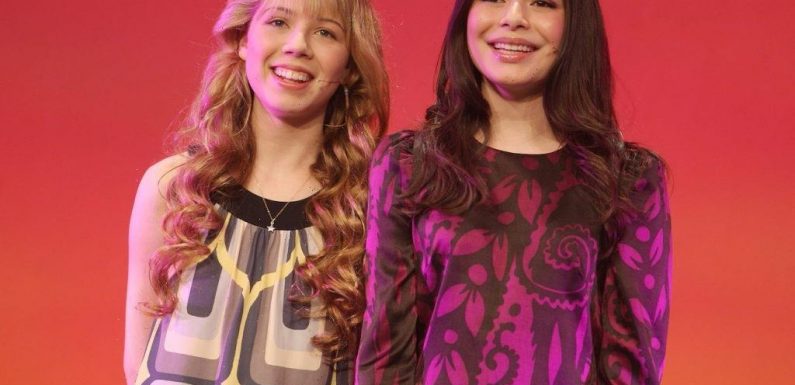 When celebrities are popular with kids and teens, they are often put in the positions of being role models. iCarly stars Miranda Cosgrove (Carly Shay) and Jennette McCurdy (Sam Puckett) experienced this for many years. However, both actors have since revealed their true feelings on being role models, and they do not always have good things to say.
Miranda Cosgrove and Jennette McCurdy spent their teenage years on 'iCarly'
iCarly premiered in 2007 when Cosgrove was 14 and McCurdy was 15. The show was on the air until 2012, when the teenage actors were adults.
Cosgrove has once talked about how enjoyable it was for her to appear on the show with McCurdy, whom she considered her best friend.
"My best friend is Jennette McCurdy, who was on iCarly with me," she told AOL in 2017. "We live really close to each other. We have sleepovers all the time. Like, I literally see her every other day."
She added, "With iCarly, it was so fun being best friends with Jennette and getting to travel all over. Getting to go through something like that with your best friend—it was really fun."
Miranda Cosgrove found being a role model 'scary'
iCarly was popular with kids and teens, which means many young people looked up to Cosgrove and McCurdy.
For Cosgrove, being a role model meant she had a lot of pressure added to her teenage life.
"I feel when I was little and people would call me a role model, I think it always was really flattering, but it's also scary because when you're a little kid and someone's calling you a role model, it's like, 'Oh no, I don't want to let anyone down,'" she told People. "But you also aren't fully formed and you don't really know how to be a role model."
Cosgrove added, "So there are nice things about it but it's also challenging."
Jennette McCurdy said being a role model was 'upsetting'
Meanwhile, McCurdy had more negative things to say this experience. Writing for Huffpost in 2019, McCurdy revealed she found the role model expectation "upsetting," especially because she felt her character was rather shallow.
"I had also become acutely aware that I was a role model for kids, which I felt like I was supposed to find cool but actually found upsetting," McCurdy said. "My great 'contribution' to society was walking onto an overlit Nickelodeon set shouting lines about fried chicken (my character liked fried chicken) and that's what kids were looking up to?"
She added, "Granted, we can't all be [Buddhist leader] Pema Chodron, but there was something about the shallowness of my success that made me resent it."
McCurdy will not be appearing in the iCarly reboot on Paramount+, but Cosgrove will return to reprise her role.
Source: Read Full Article