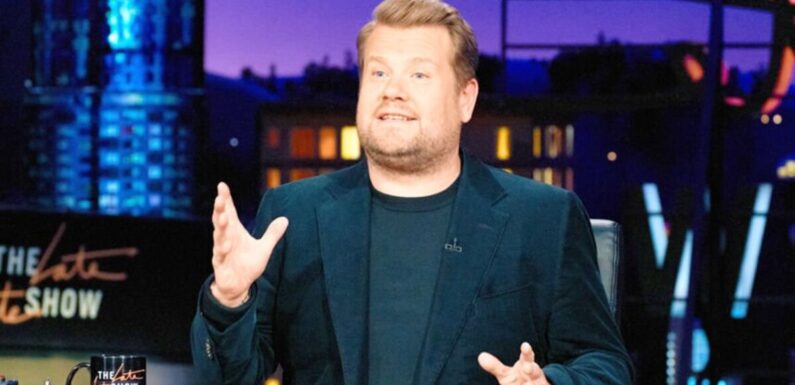 James Corden's final ever Crosswalk Musical
James Corden will be wrapping up his last episode of The Late Late Show this evening (April 27) on CBS after eight years as its host.
The episode will be airing for British fans on Sky Showcase on Friday, April 28 at 10.15pm.
Corden, who is best known in the UK for Gavin and Stacey and Mammals, first launched his American talkshow in 2015 with guests including Tom Hanks, Arnold Schwarzenegger, Billy Crystal, Chris Rock and Meryl Streep.
The star is going to be bowing out in an equally starry manner with help from stars including Adele, Tom Cruise, Harry Styles and Will Ferrell.
Many fans might be wondering why Corden decided to walk away from the show – here's the lowdown and what the star has said about his decision.
Why is James Corden leaving The Late Late Show?
Corden announced the news of his departure last year and in a statement said at the time said: "It's been it's a really hard decision to leave because I'm so immensely proud of the show.
"I'm thrilled to be extending [for a year]. I always thought I'd do it for five years and then leave, and then I stayed on.
"I've really been thinking about it for a long time, thinking whether there might be one more adventure," he added to Deadline.
The star has subsequently shed further light about his decision to leave now, saying it was down to "putting down roots" in London with his family and said the move "feels absolutely right in every single way".
Don't miss…
GB News' Eamonn Holmes launches fresh attack on Meghan Markle [LATEST]
Emmerdale's Mary Goskirk attacked as Faye's true identity exposed [THEORY]
Hairy Bikers' Dave a 'work in progress' as he gives health update [INSIGHT]
He also said he wanted his children to have a "solid relationship" with their grandparents and admitted it was "time that you don't really get back".
Corden made the decision following a conversation with his son while filming the TV series Mammals in the UK and realised it was time to come back to Britain.
His son had been asking him if he was going to be working on Sunday to which Corden said 'yes', going on to explain he only had a "tiny amount of time" before the family had to return to the States to film The Late Late Show again.
He recalled on The Drew Barrymore Show: "And his face just kind of dropped. And I got in the car and I called my wife Jules and I said, 'I've realised, best case scenario, we have six more summers where Max even remotely wants to be around us. And I cannot waste another one'."
What will James Corden do next?
Corden recently reflected on his next movies post-The Late Late Show, saying he would like to tread the boards again.
His 2012 Broadway performance in One Man, Two Guvnors won him a Tony, fending of competition from the likes of John Lithgow, James Earl Jones, Frank Langella and Philip Seymour Hoffman.
The star also said during a panel with Breaking Bad's Bryan Cranston as PaleyFest he was going to "take a deep breath and take a minute" before moving onto new projects.
The Late Late Show with James Corden airs tonight on CBS at 10pm
Source: Read Full Article