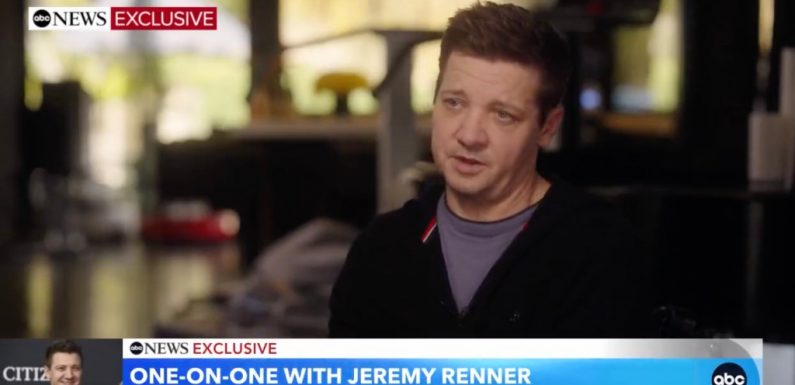 Jeremy Renner says he was writing "last words" notes on his phone from the hospital after the Jan. 1 snowplow accident that left him in critical condition.
In an interview with Diane Sawyer set to air Thursday at 10 p.m. ET on ABC – and teased today on Good Morning America – the Avengers: Endgame actor said he would have died after being run over by his own snowplow had it not been for his nephew Alex.
"If I was there on my own," Renner, seated in a wheelchair, tells Sawyer, "that would've been a horrible way to die, and surely, I would've. Surely. But I wasn't alone – it was my nephew, sweet Alex, and [then] the rest of the calvary came."
Sawyer will appear on GMA tomorrow with additional clips, said co-anchor George Stephanopoulos. Watch the clip released today below.
Must Read Stories
Writers & Studios To Hold More Talks But Strike Authorization Vote Still Expected
'MaXXXine' Adds Lily Collins, Kevin Bacon, Michelle Monaghan, Halsey & More
UK News Heavyweight Chris Shaw On Harry, Meghan & GB News In Exit Chat
Ex-POTUS Pleads Not Guilty To 34 Counts; Late-Night Hosts Take Aim
Read More About:
Source: Read Full Article