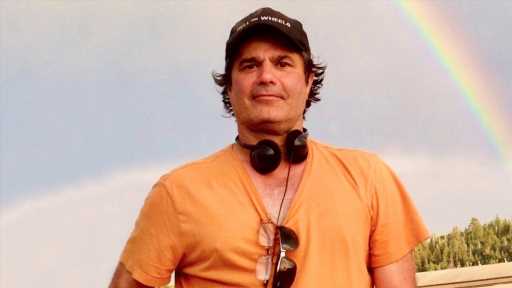 Joe Gayton, a film and television writer-producer who co-created and executive produced the hit AMC series Hell on Wheels, died May 14 after a four-year battle with prostate cancer. He was 66.
Gayton got off to a fast start in Hollywood with Uncommon Valor, which he wrote when he was 23. The script was made into a movie starring Gene Hackman. Gayton also co-wrote with Lewis Colick the 1996 action comedy feature Bulletproof starring Damon Wayans and Adam Sandler.
Related Story
Hollywood & Media Deaths In 2023: Photo Gallery & Obituaries
For most of his career, Gayton collaborated with his brother, fellow writer-producer Tony Gayton. The duo created and executive produced the popular Western drama series Hell on Wheels, which ran on AMC for five seasons.
The Gaytons also developed together a number of TV projects, with several, including Southern Comfort for Fox and The Novice for USA, going to pilot. They also co-wrote the 2010 feature Faster, starring Dwayne Johnson.
"Joe was one of a kind. He was passionate, creative, loud, boisterous, argumentative, unfiltered, soft-hearted, hilarious, and terrible at the politics of this cutthroat business," Tony Gayton said. "He was a big brother, mentor, writing partner, and best friend to me. Our hearts are shattered at his passing and we will miss him forever."
Tony Gayton revealed that his brother was working on a new TV series before he died.
"This sums up Joe's passion for this work: He loved writing and creating so much that he wrote three seasons of a half-hour comedy/drama on spec," Tony Gayton said. "He came very close to setting it up after having written two seasons worth of material. When he failed to set it up, what did he do? He wrote another season. And he never gave up on it till the day he died."
Joe Gayton is survived by his wife, Jen Winter, his step-daughter Zoë Winter, his brother Tony Gayton, and his nieces and nephews, Sophia, Ella, and Luke Gayton.
Must Read Stories
'Across The Spider-Verse' Spins $17M+ Thursday, 2nd-Best Preview Night For Toon Feature
Padma Lakshmi Exiting Bravo's 'Top Chef' After 17 Years & 26 Emmy Noms
NY Lawmakers Hint That Future Of State's Tax Credits Might Depend On Deal To End Strike
Ron DeSantis Sees Judge In Disney Battle Removed – But Not For "Woke" Bias
Read More About:
Source: Read Full Article