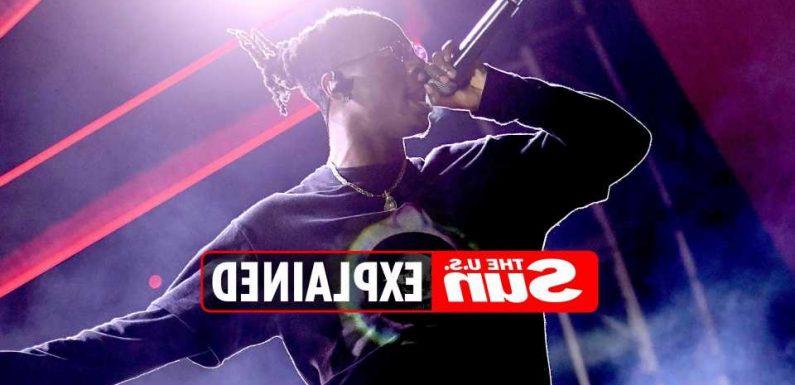 BROOKLYN native Joey Bada$$ is a multitalented entertainer and founding member of the hip-hop collective Pro Era.
On Wednesday, May 11, 2022, Joey Bada$$ took to Instagram to announce his new album and subsequent summer tour.
If you click on a link in this story we may earn affiliate revenue.
How can I buy tickets?
Following the release of his latest album, 2000, on June 17, 2022, Joey Bada$$ will head on the road for a quick summer tour across the United States and Canada.
Tickets are available to purchase via TicketMaster starting Friday, May 13, at 10am ET.
Where is Joey Bada$$ headed on tour?
Throughout the month of July, Joey Bada$$ will travel across North America to promote his upcoming album, 2000.
The tour will hit the following cities:
Read More on The US Sun
Where to buy tickets to the King Princess tour explained
How to buy tickets to Rick Springfield's tour explained
July 1: Boston, Massachusetts
July 2: Montreal, Quebec
July 3: Toronto, Ontario
July 6: Philadelphia, Pennsylvania
July 7: New York, New York
July 8: Silver Spring, Maryland
July 9: Norfolk, Virginia
July 10: Atlanta, Georgia
July 12: Chicago, Illinois
July 13: Minneapolis, Minnesota
July 15: Denver, Colorado
July 17: Salt Lake City, Utah
July 19: Portland, Oregon
July 20: Vancouver, British Columbia
July 21: Seattle, Washington
July 23: San Francisco, California
July 24: Sacramento, California
July 26: San Diego, California
July 27: Santa Ana, California
July 28: Los Angeles, California
Most read in Celebrity
ENOUGH'S ENOUGH
Emotional Peter Andre breaks silence on Rebekah Vardy's 'chipolata' claims
Dennis Waterman cause of death was lung cancer, 2nd wife claims
Proud Carol Vorderman shares snaps of rarely-seen son as he graduates from uni
Joe Wicks breaks down over dark childhood & day cops 'kicked down our door'
The tour and album will celebrate the 10th anniversary of his debut mixtape, 1999.
Who is Joey Bada$$?
Born on January 20, 1995, Joey Bada$$ – real name Jo-Vaughn Virginie Scott – grew up in Brooklyn, New York.
After studying acting at Edward R Murrow High School, Joey transitioned into rapping.
He began writing poetry and songs as a child, his talent leading him to found the hip-hop collective Progressive Era (Pro Era) alongside his friends from school: Capital Steez and Powers Pleasant.
He began sharing videos of himself rapping via YouTube, which caught the attention of producer Jonny Shipes – the president of Cinematic Music Group.
His debut mixtape 1999 came out on June 12, 2012, making waves for Joey across the hip-hop community.
We pay for your stories!
Do you have a story for The US Sun team?
Email us at [email protected] or call 212 416 4552.
Like us on Facebook at www.facebook.com/TheSunUS and follow us from our main Twitter account at @TheSunUS
Source: Read Full Article