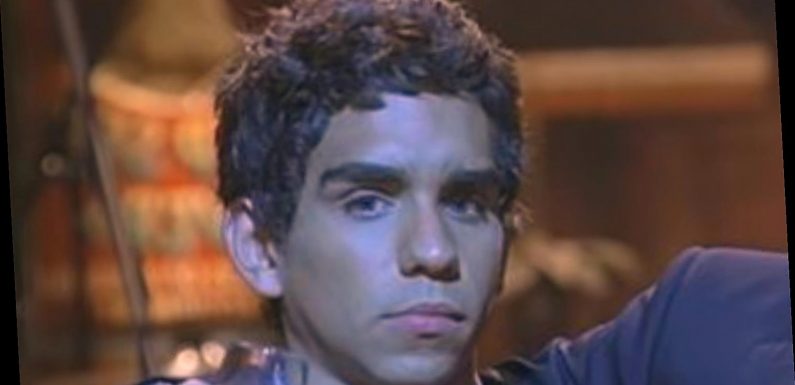 One of the funnier visual gags in the 2004 comedy Meet The Fockers involved the physical resemblance between Ben Stiller's Greg Focker and the Jorge Villalobos character. At one point in the Meet The Parents sequel, Stiller's Focker spills the beans to his family that Jorge is his illegitimate son.
Jorge was portrayed by Ray Santiago, an actor with Puerto Rican roots. He was originally raised in the Bronx, N.Y., before moving to L.A. to pursue acting full time. Prior to his hilarious role in Meet The Fockers, Santiago played Michelle Rodriguez's little brother in Girlfight, which was her breakout role. Ironically, long before the character Jorge was created, a casting director had told the actor he was a dead ringer for a young Stiller. "He said, 'You could play Ben Stiller's half-Latino son, if there was a movie for that,'" Santiago told SyFy Wire in 2017.
The actor joked with the outlet that he was brash when he played Stiller's lookalike at the age of 19, but it would have been a different experience to work with that talented cast when he was older. "I was with Robert De Niro, Barbra Streisand, Dustin Hoffman, and Blythe Danner, and what is hilarious is if you put me in a room with them now, I would absolutely s**t my pants," he said in the 2017 interview. 
It took years, but over time Santiago was able to craft his own distinct look.
Ray Santiago looks like Kramer meets Prince
Ray Santiago's turn as Jorge Villalobos was regarded by many as a breakthrough comedic part, but it took the Bronx native over a decade after Meet The Fockers to truly make his mark in the entertainment industry. Although the performer continued to find work he was relegated to small roles, and told SyFy Wire that he became typecast as Latino thugs.
One day the actor completely revolutionized his look when he put his hair up in a bun before going to a yoga class. Soon after, Santiago decided to wear his curly hair straight up and to grow out his facial hair. "The stache is real and my eyebrows are so thick I basically have three mustaches on my face," he told the Huffington Post in 2017. "My friends all joke and say that my look is like a modern Puerto Rican Kramer [from Seinfeld] meets Prince."
This somewhat goofy, and innocent, look helped Santiago nab the role of Pablo Bolivar in the series Ash vs Evil opposite Bruce Campbell's iconic Ash character. The wild curly hair and thick eyebrows became such a trademark look for Santiago's Pablo that, in 2018, he joked with Den Of Geek about creating hair-specific merchandising. "I think I need anything from like a Chia pet … and troll dolls with real hair, like a Mr. Potato Head," Santiago joked. The actor went on to appear in all 30 episodes of the series that aired from 2015 to 2018. 
Source: Read Full Article