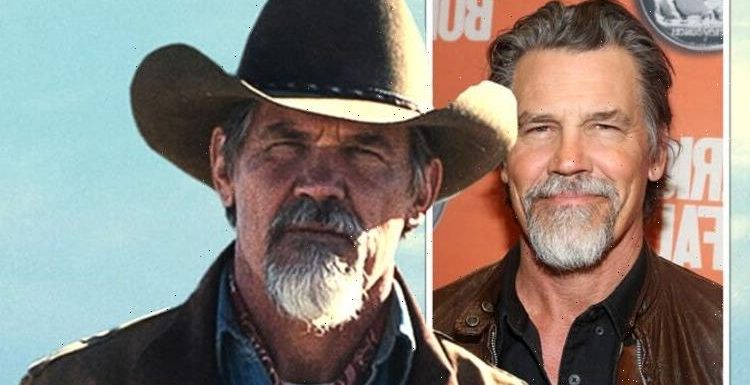 Outer Range – Official Trailer on Prime Video with Josh Brolin
We use your sign-up to provide content in ways you've consented to and to improve our understanding of you. This may include adverts from us and 3rd parties based on our understanding. You can unsubscribe at any time. More info
Outer Range has just started airing on Amazon Prime Video and the supernatural Western series has kept viewers hooked. The TV series follows the Abbott family, led by Royal Abbott (played by Josh Brolin) on their ranch. Fans are keen to know how old the star of the show is.
How old is Josh Brolin?
Josh Brolin comes from a family of famous faces and he has won many awards across his fruitful career.
He has appeared in a number of hit films, playing Thanos in the Marvel Cinematic Universe.
His latest role in Outer Range marks the first time he has led a cast in 20 years.
Brolin plays patriarch Royal, who is looking out for his family and protecting their range from threats.
The star is 54 years old and he celebrates his birthday on February 12, 1968.
He is the son of actor James Brolin, and his stepmother is Barbra Streisand.
The actor is currently married to Kathryn Boyd and they have four children.
Their daughter Eden is also an actress and singer, known for playing Mia in Yellowstone.
Brolin was born in California and his mother, Jane Cameron, was from Texas.
He was raised on a ranch in California and was not heavily involved in his father's acting career.
His parents divorced when he was 16 years old.
During his teenage years, he was a member of a surfing group, during the punk rock era.
One of his first film roles was in 1985 in The Goonies, in which he played Brandon Walsh.
He was considered to star as Bruce Wayne in the Batman films, but Ben Affleck was chosen in his place.
Still, he went on to star as the Marvel villain Thanos in a number of films.
In his personal life, he was married to actress Alice Adair from 1988 until 1994.
Both their children, Eden and Trevor, are in the acting business.
He was also married to actress Diane Lane for nine years.
The star's other two children, both daughters, are with his wife Boyd.
Brolin has since spoken out on how Outer Range brought him back to the world of TV.
Speaking to CBR, he said: "Sometimes [TV] can feel… That's the problem with doing something like this is it can feel really cliché, or it can feel really generic, or something like that.
"We didn't want to do that. I have no interest in doing that.
"Not that I didn't want to do TV. I just didn't like the energy of TV, so that's why I got away from it."
He added: "It doesn't always work out, but with [Outer Range], this was a big swing for Amazon. I'm glad that they took the big swing."
Outer Range airs on Amazon Prime Video
Source: Read Full Article