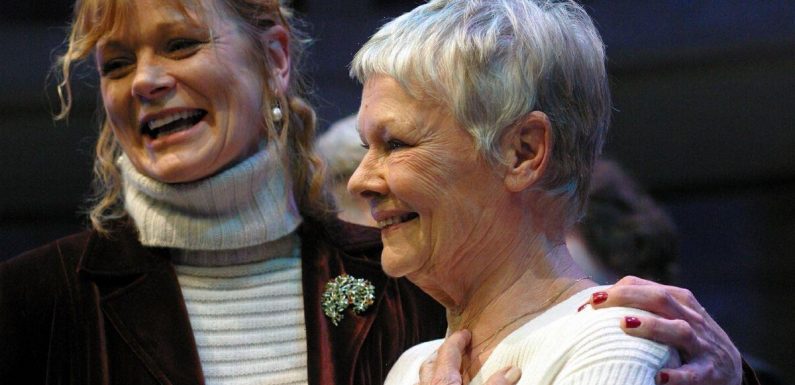 Judi Dench reflects on some of her 'special' acting roles
We use your sign-up to provide content in ways you've consented to and to improve our understanding of you. This may include adverts from us and 3rd parties based on our understanding. You can unsubscribe at any time. More info
In a new documentary detailing the incredible life of Dame Judi Dench, close friends of the legendary actor revealed the heartache she suffered during her husband's passing. The Channel 5 show, appropriately titled Judi Dench: National Treasure, highlighted her amazing career highs and personal lows too.
Friends of Dame Judi Dench have discussed the pain the Oscar-winning actress suffered in a new insight into the Bond actress' life.
The film star was married to her partner Michael Williams for 30 years until he sadly passed away in 2001.
At the time, the Queen actress was understandably bereft and her close friends detailed how she coped during that difficult period.
Samantha Bond, her 007 co-star who played Moneypenny, explained the conflict of emotions made her life so difficult.
The star worked with Judi Dench while performing Amy's View on Broadway together.
However, what should have been the most exciting time of their lives became the polar opposite, due to the grief they shared.
Samantha recalled: "While starring on Broadway her husband Michael became very ill."
"My mother was actually in the last year of her life, so I'm afraid Jude and I went through hell, as well as the most amazing experience.
"You know it was the best of times and the worst of times too," she concluded.
In an interview with US TV presenter Charlie Rose, Dame Judi explained further just how difficult a period that was for her.
When she was asked what made their relationship so magical, the Philomena star beautifully described her close bond with him.
The star declared: "All I can say is that if I hadn't married Michael he would have been my best friend.
"To have a natural sense of humour – the same sense of humour – I think that is important too," Dame Judi added.
Dame Judi Dench has been entertaining audiences since the 1950s and her empowering views have won fans across the world.
The star of film and stage has bravely opened up about her age-related macular degeneration, which is a condition that can cause sight loss.
In her typically good humoured manner, Dame Judi joked about how she copes with reciting her latest script.
Explaining her coping methods, she said: "I've had to find another way of learning lines and things, which is having great friends of mine repeat them to me over, and over, and over again."
The national treasure added: "So I have to learn through repetition, and I just hope that people won't notice too much if all the lines are completely hopeless!"
Due to the condition, Dame Judi has had to sacrifice certain activities.
But, despite having to stop driving, her passion for acting will never end.
The star defiantly declared: "It's ridiculous, it's a farce, but I'm not going to give in."
Source: Read Full Article