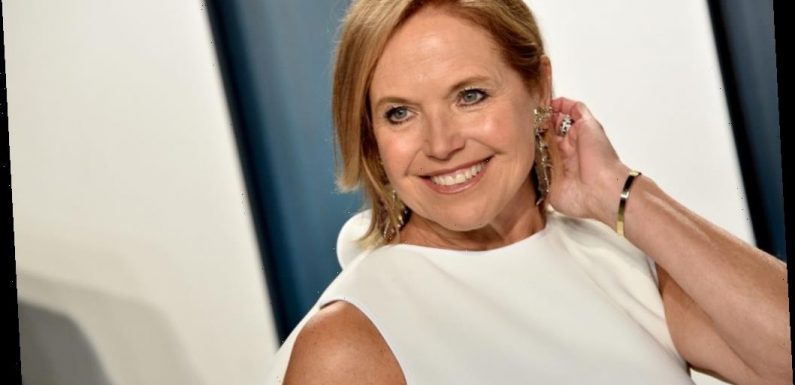 Former Today Show star Katie Couric has earned her reputation as a seasoned journalist. Often landing coveted interviews with high-profile figures, Couric was stunned when she learned Barbara Walters had landed the sit-down for which she had been lobbying.
'Today Show' alum Katie Couric didn't always get the story
In her book The Best Advice I Ever Got: Lessons from Extraordinary Lives, Couric revealed that she had her fair share of disappointments despite her success.
"No matter how many hours you put in, or how much sweat equity you amass, there will be times when you feel you aren't getting the credit you deserve or the promotion you've earned," Couric wrote. "You will inevitably face disappointments. … And sometimes things just don't go your way because someone beats you fair and square."
Couric recalled an interview she wanted to conduct and did everything in her power to try and secure a sit-down.
"I remember I was desperate to profile Chris Reeves following his horseback-riding accident, because he was one of the most inspiring people I'd ever met," Couric said of the actor, who became paralyzed after falling head first across a barrier in 1995. "I was relentless. I called his representative almost everyday. I wrote letters. Called some more."
Barbara Walters snagged the sit-down instead of Katie Couric
Despite Couric's efforts, she soon discovered that Reeve would be giving his story to another journalist.
"When I found out that Barbara Walters was going to do a one-hour special on Chris and his wife, Dana," the Today alum revealed, "I was crestfallen."
After getting some perspective, Couric was able to shake off her discouragement and admire the work that Walters did in the interview.
"My disappointment was quickly defused when I realized that he had a long-standing relationship with Barbara," Couric wrote. "After so many impressive years in the business, why wouldn't he turn to her and trust her? I watched the special, which was beautifully done. And I thought to myself: This was the right decision."
Katie Couric considers hard work a priority
As a renowned journalist, Couric has always had a strong work ethic. Rather than ever trying to cut corners, Couric emphasized the importance of going the extra mile.
"There is no substitute for hard work," she remarked. "Early in my career and to this day, I've put in as many hours as needed to get the job done. If it meant working after hours, on weekends, in the middle of the night and getting two hours of sleep, I would do it. People notice."
Reflecting on the coveted interview that went to Walters, Couric was able to move on from the disappointment and look ahead toward new opportunities. Between the Today Show, the CBS Evening News, and her other journalistic ventures, Couric went on to hold Q&A's with some of the world's most notable figures.
"I also thought about a famous line by media mogul Barry Diller," the former network anchor shared. "'I lost. She won. Next.' Sometimes hard work and good timing intersect. Sometimes they don't. But they likely will at some point, and when they do… you'll be ready."
Source: Read Full Article