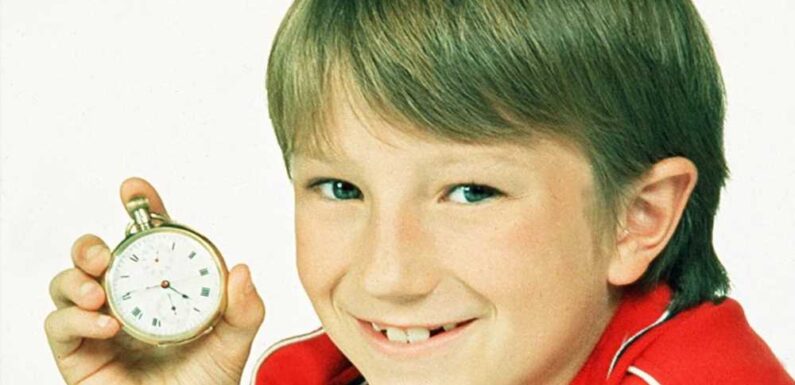 BERNARD'S Watch star David Peachey lives a very different life after he starred in the hit kids show.
The 35-year-old resigned from acting shortly after his time on the show and studied to become a doctor.
David, who has his own family now, said how he struggled with the burden of fame and "hated" being recognised.
However, he does offer 90s kids a chance to go back in time and have personalised videos from him on Cameo.
"I used to hate being recognised. I was probably just shy and really self-conscious," he told I News.
"There were times were I'd be in the queue for the cinema or something and get the feeling someone was looking at me and know why they're looking at me."
read more on 90s tv shows
IT GIRL
I was a huge 90s child star in a £100m movie – but I quit Hollywood for normal job
like magic
Sabrina The Teenage Witch cast look unrecognisable at reunion 20yrs after show
"I was never not polite but I was always secretly thinking, 'Please don't come over. Please don't recognise me'."
However, the TV star said that he now looks back at his stint on TV with pride.
"I wouldn't change any of it for anything," he added.
He even references the show in his X bio: "Husband, Father, Forest. Used to own a watch."
Most read in TV
TELLY CLASH
TV bosses ignored my complaints about Keith Lemon's 'sex jokes' says Mel Sykes
that's amore
Stars of huge Netflix show spark rumours of a reboot as they reunite
MEL I NEVER
I secretly met fiancé while covered in wee on Celeb SAS says Melinda Messenger
FOUND LOVE
Claudia Fogarty confirms romance with footballer after split from Casey O'Gorman
The CITV programme was about a schoolboy called Bernard who owned a magical watch that gave him the power to stop time.
David's character was given the watch by a postman who noticed that the youngster was always late.
David has appeared on several game shows and the celebrity version of the BBC quiz show Pointless with other childhood stars such as Outnumbered's Tyger Drew-Honey.
The star resigned from acting soon after his time on the show, with no notable appearances in over 12 years.
In 2017, David announced he was training to become a doctor, after studying art in Venice in the early 2000s.
Bernard's Watch first aired on TV from 1997-2001 and was then revived with a fresh new cast from 2004-2005.
The show's second run ended in 2005, just over 16 years ago, and much has changed in that time.
In the show's reboot, Bernard was played by Ryan Watson, and the opening sequence showed the watch flying through Bernard's window.
The character of the "postman" did not exist, and the show was set in Bernard's show Pentup Primary, with new characters including his best friend Nathan and his enemy Nicolette.

Source: Read Full Article