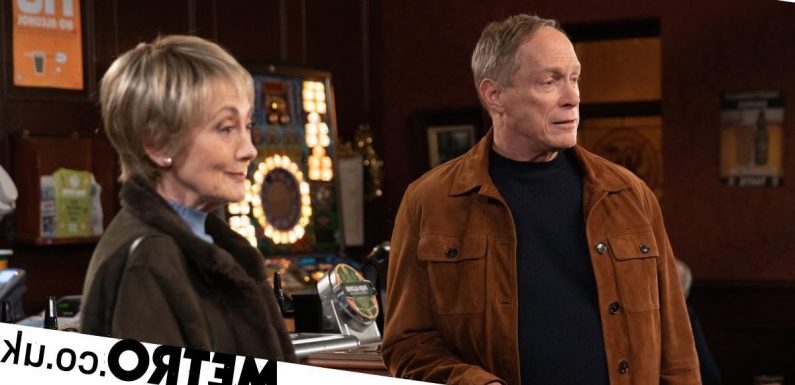 There's an engagement coming up soon in Coronation Street, but as one half of the happy couple is Stephen Reid (Todd Boyce), you can bet that there's more to it than meets the eye and it's not going to be true love, hearts and flowers all the way. Or indeed any part of the way.
Stephen becomes engaged to Elaine Jones (Paula Wilcox) in circumstances that are a bit hazy, but it comes soon after Stephen has mistakenly dosed himself up with LSD that was supposed to be for Carla (Alison King), who he's been secretly drugging.
Elaine, cockahoop at being engaged to Stephen, wants to tell everyone the happy news but Stephen says he'd like to keep things quiet because he wants them to just enjoy the moment as a couple.
More like he's trying to find a plausible way to back out of it because although he's been keeping Elaine on a string for a while because she's got some money, having her as the next Mrs Reid was not part of his plans.
IS IT TIME FOR CORONATION STREET'S KILLER STEPHEN REID TO GET CAUGHT?
Meanwhile Carla is furious because Stephen pulled out of giving a presentation at a hotel – basically because he was high as a kite at the time, though of course Carla doesn't know that.
She tells him that she wants him to have nothing more to do with the deal with their American clients, leaving Stephen even angrier with her than before.
As he heads to the precinct to buy more drugs it seems that he's not letting up on his plan to destroy Carla. But could 'fiancée' Elaine also become another casualty of Stephen's murderous ways?
Source: Read Full Article