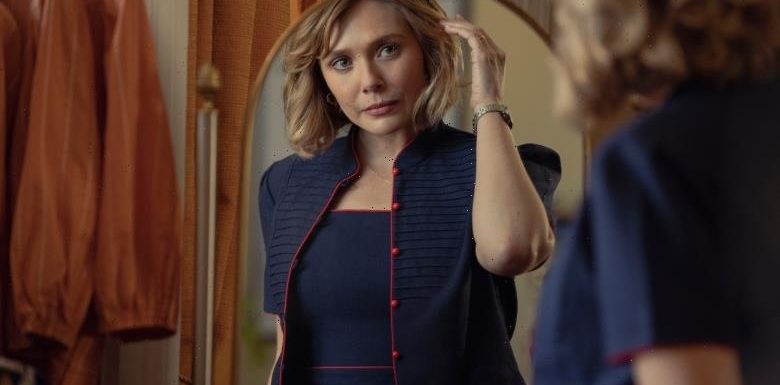 In the opening hour of David E. Kelley's "Love & Death," Allan Gore (Jesse Plemons) says that all of life is a competition. Everyone should be competing — even just a little — to give everything that dangerous edge. As a contender for the South by Southwest audience award, "Love & Death" is in fact competing with its premiere episode, which debuted at this festival on Saturday in front of a lively audience.
"We are so incredibly excited to be here," executive producer and director Lesli Linka Glatter told the crowd before introducing Episode 1. She called SXSW "the perfect place to show our show for the first time. We made it here, it is a Texas story, I am a Texas human."
"Love & Death" tells the true story of Candy Montgomery (Elizabeth Olsen), who had an affair with Gore starting in 1978 and eventually killed his wife Betty (Lily Rabe) with an axe. The series is based on the book "Evidence of Love" by Jim Atkinson and John Bloom, as well as "Texas Monthly" articles which were sent to the executive producers when they happened to be looking for a new project.
"It was too juicy to pass up," Kelley said in a short Q&A that followed the screening. "The story was so juicy and the characters were complex and human. It's not often you find a nostalgic, warm, community series that ends with axe murder. When I read the articles and read the book I was hooked."
Lily Rabe and Jesse Plemons in "Love & Death"
JAKE GILES NETTER
Despite the grisly subject matter, the series premiere was received mostly with laughter. Before it turns sinister, the dynamic between many characters is awkwardness, plain and simple, which leads to hilariously tense beats and pregnant pauses thanks Kelley's writing and the performances of Olsen, Plemons, Rabe, and Patrick Fugit as Candy's husband. The first episode draws a portrait of all-American comfort and contentment — which Candy, after a chance brush with Allan, starts to see as a bad thing. Olsen and Glatter described Candy and other characters as having a "deep hole" inside them, and that emptiness grows restless as the episodes progress.
It'll be interesting to see how this series differs from Hulu's "Candy," which premiered last year. No one at the "Love and Death" premiere mentioned the other program, that one starring Jessica Biel and Melanie Lynskey, but the different takes on the infamous murder are sure to draw comparisons.
"I've been so lucky to work with [David] now a few times and there are no foils for other characters," Rabe said when asked about fleshing out Betty even though she's less central in the first episode. "It's just not the experience that I've had ever, ever playing any of the women that he writes. Everyone is on a path and struggling. I think for Betty, she's sinking, but she's trying to stay afloat and she's doing her best. There's a tremendous amount of heart too in the relationship. This is not a show about failing marriages, it's a show about so much more."
After the premiere and Q&A, audience got a first look at the full trailer, which teases later episodes after Betty's death and sinking into Candy's trial. Kelley described the seven-episode show as "three series in one." Though Episode 1 only charts the affair's inception, Glatter worked closely with Olsen and Plemons to make each interaction, each beat of the relationship feel like it was building momentum. She then underscored the creative commitment "to be honest to the story and characters and have empathy for all of them, the humanity."
"There is a horrible true crime at the core of this, but we didn't want it to be just a true crime drama," she said. "Things are not what they appear to be, [and] you have to go deeper to see what's really going on."
"Love & Death" premieres April 27 on HBO Max.
Source: Read Full Article