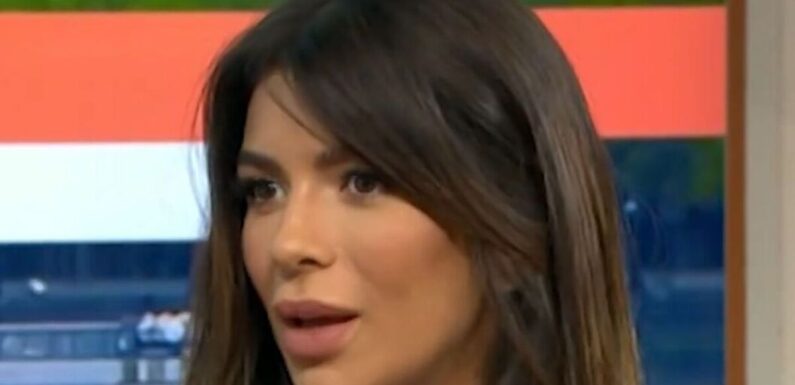 Ekin-Su wanted to adopt a child orphaned by Turkish earthquake
Since leaving the ITV series Love Island, Ekin-Su Culculoglu has recently dedicated her time to the earthquake tragedy in Turkey.
Back in February, the devastating earthquake left tens of thousands of people dead and many more injured.
The earthquake, which hit near the town of Gaziantep, was closely followed by numerous aftershocks.
Love Island star Ekin-Su, who was born in London but recently explored her family's Turkish heritage, travelled to the country after the devastating event.
Visiting the southern province of Hatay with the British Red Cross, Ekin-Su helped make food for those in need and visited a children's psychology session.
On Tuesday morning, the Love Island star joined Good Morning Britain presenters Susanna Reid and Ed Balls to discuss her experience.
She emotionally recalled the moment she had with a little girl who asked her and her boyfriend Davide Sanclimenti to take her home.
Wondering how the conversation began with the little girl, Susanna asked: "Do you know what the story was behind the little girl who asked you to take her home with Davide."
Ekin-Su explained: "So she doesn't remember much of the actual event, it was 4am and all of a sudden it was black, everything was shaking, the walls were coming down.
Don't miss…
John Cleese laughs as he slams 'embarrassing' Coronation[WATCH]
The cast of Rising Damp now from untimely death to Harry Potter stint[INSIGHT ]
Joan Collins' appearance leaves GMB viewers incredibly distracted[LATEST]
"And she was just screaming 'Mum, mum, mum!' and she doesn't remember anything else and I think she has a little brother as well.
"That's all it is, but she just wants mum. Mum, mum, mum, anyone who comes in and gives her love she just attaches herself because she cannot let go.
"I think she was about four, very very young. I think her father is alive [but] the mum is not alive."
Ekin-Su went on to discuss how the earthquake affected her family who live out in Turkey and revealed she had a fear as to what was going to happen next.
She expressed: "They always live their life with fear and what is going to happen next. Are we going to be here? Are we going to be dead?
"That is basically their… that is what their worries are every day and my dad's side of the family has been sleeping outside every day, they're too scared to go back inside."
Ekin-Su joined the Red Cross workers in the southern province of Hatay to help with the ongoing relief mission.
Her visit saw the reality star making thousands of meals and she also dropped in on a children's psychology session, where kids were drawing pictures to help express their feelings about losing loved ones.
Good Morning Britain airs weekdays from 6am on ITV.
Source: Read Full Article