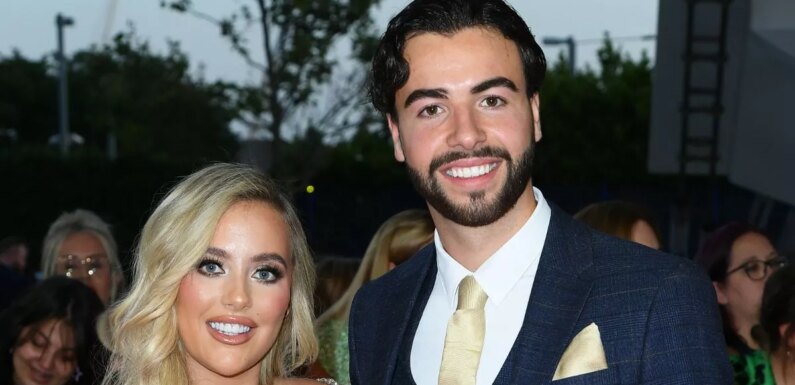 Love Island couples quickly fall in and out of love because the experience on the ITV2 show is 'dating accelerated', a relationship expert said.
Many of the programme's pairings break up outside the villa because they have not come up with a plan for how they will manage being together in the "real world", dating guru Annabelle Knight added. It comes after Jess Harding and Sammy Root have split just two months after being crowned winners of Love Island 2023.
A source was reported as saying that Jess had realised 'they're better off as friends' and later eagle-eyed fans spotted she had removed pinned social media posts of her and Sammy and deleted him from her Instagram Story highlights. Sammy, meanwhile, described news of their break-up as a "complete shock".
Relationship expert Annabelle said Islanders fall quickly in love because everything is "sped up" in the villa. Speaking on behalf of Spin Genie, she said: "It's like dating accelerated. The entire experience is geared toward finding love. You haven't got any of the vagueness of dating in the real world.
"You're not asking, 'Is that person single?' 'Are they looking for someone?' Every single person who steps foot in that villa knows what the deal is. Anyone someone finds attractive is fair game.
"Everyone is on the same page, and that's why the experience for many is so readily sped up. They're all starting 10 steps ahead of what they would be if they were on the outside."
But Annabelle added that many couples break up because the relationship can feel like a "summer romance" – while many do not plan for how they will cope as a couple outside the villa.
She said: "I think these couples have fallen victim to only getting to know their partner on a surface level. When you're getting to know someone in the villa, it's wise to communicate with them about what happens after and come up with a workable plan for them as a couple.
"It's all about talking about the challenges they may face when they leave together. They need to discuss what each of them needs from a partner as well as their boundaries so they're ready for anything in the real world."
She added: "It's discovering whether you both want the same thing."
Annabelle went on to say that, when the couples get back home, there are so many things that have to be 'juggled'.
She added: "When you're in the villa, you're only having to juggle that one ball. It's nice and easy, and stress-free.
"When you get home, you've got all the boring mundane things you have to do as an adult, as well as work and managing the balance between family, friends and commitments. And what was really fun in the summer, can feel a bit heavy and you may realise it's not for you anymore.
"A villa romance can be similar to a summer romance as it's often you won't want to take it any further than those few weeks of fun in the summer."
Source: Read Full Article