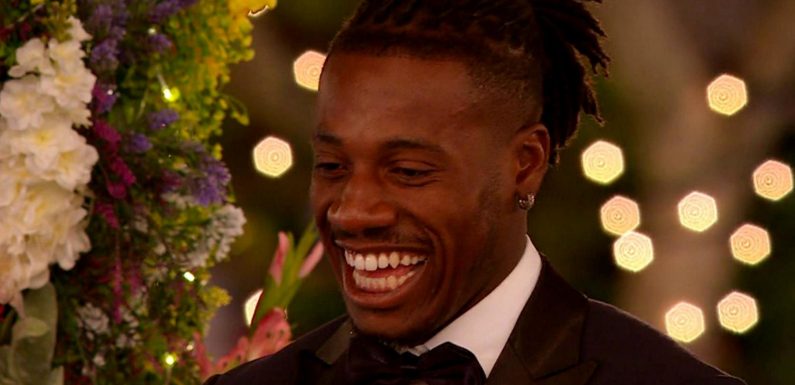 LOVE Island finalist Shaq Muhammad broke a huge show rule while on the programme – and he's now been outed by his co-star.
Bombshell Casey O'Gorman, 26, has revealed the airport security officer fell foul of the Love Island villa's strict code.
The singletons all go to bed and wake up at the same time.
Yet it has been reported the Islanders are forbidden to have naps throughout the day – unless it has been a boozy evening the night before.
The tannoy even told one former contestant: "Hello, we're making a TV show, it's not a holiday."
Casey appears to have confirmed the rule as he took to his Instagram Stories – flagging Shaq's rule-breaking as a result.
READ MORE LOVE ISLAND
Love Island Reunion date revealed as stars clash over villa feuds
Love Island star Katie Salmon arrested after fight and is rushed to hospital
One fan asked him: "Can you sleep in the day."
Filming himself while sprawled back on his sofa, Casey replied: "We couldn't sleep in the day or nap.
"And we didn't have a clue what the time was so didn't know what time we were going to sleep or waking up in the mornings."
He then added: "But shout out to Shaq who managed to sleep about 16 hours a day and tried to nap whenever he could.
Most read in Love Island
All set to 'kick off' at reunion after Kai and Sanam are crowned winners
Love Island feud 'revealed' as Sanam snubs two show finalists after win
Love Island villa up for rent – and you can stay in Casa Amor for £8.9k a NIGHT
Kai and Sanam reveal what they're spending £50k Love Island winnings on
"And that boy can fall asleep literally anywhere, any position, it's a great talent he has.
"He should have really done it at the talent show."
The Islanders don't have a set time that they wake up, but they are woken up each morning by producers, when they turn the lights on.
The Sun asked ITV what time they all went to bed and got up in the morning, and they told us that it "varies depending upon what has happened the night before."

Source: Read Full Article