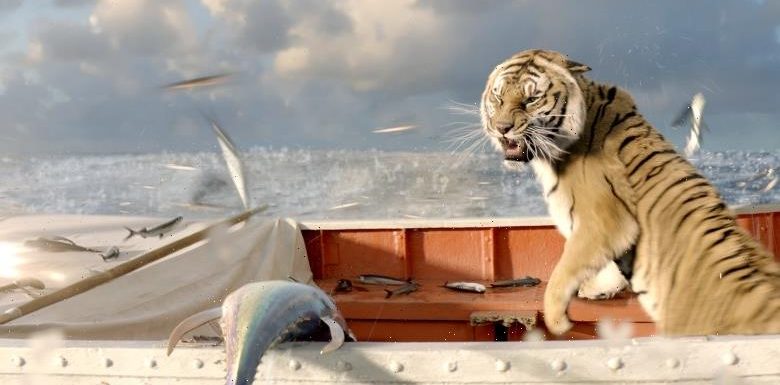 From his early success with "The Sixth Sense" and "Unbreakable" to his mid-2000s dry spell that included "After Earth" and "The Last Airbender," M. Night Shyamalan's roller coaster of a career has taken him through every level of Hollywood. The multi-hyphenate has found renewed success in recent years directing mid-budget genre films like "Old" and "Knock at the Cabin," but that doesn't mean he's stopped thinking about some of the bigger projects that he flirted with over the years. In a new interview with The Hollywood Reporter, Shyamalan reflected on some of the projects that he came close to directing over the course of his three decade career.
"I loved the book 'Life of Pi,' and I was going to make it. But Ang Lee made a beautiful movie from it. That was one that I wished I did," Shyamalan said. "In between the first two movies I wrote a spec screenplay called 'Labor of Love,' and it became a giant bidding war in Hollywood. Fox then bought it, and they fired me as a director because I was a kid. I almost made it many, many times since, but at this point, I probably won't ever make it."
But while every filmmaker has a few lost projects they wish had materialized, Shyamalan isn't too upset about missing out on those two films. The director explained that he's happy to have found a creative home at Universal where he can continue to develop original projects, an opportunity that is afforded to increasingly few filmmakers.
"They've been very good at letting us do our thing, and they're just very kind people," he said of Universal. "They have not shied away from the original movie, which has been to their great benefit. I wish the whole industry would embrace the original movie and bring it back. Once upon a time, the entire industry was geared solely toward original movies. Finding and supporting new voices that can reach large audiences used to be the major thing, and Universal has now made that a mandate."
"Knock at the Cabin" is now playing in theaters.
Source: Read Full Article