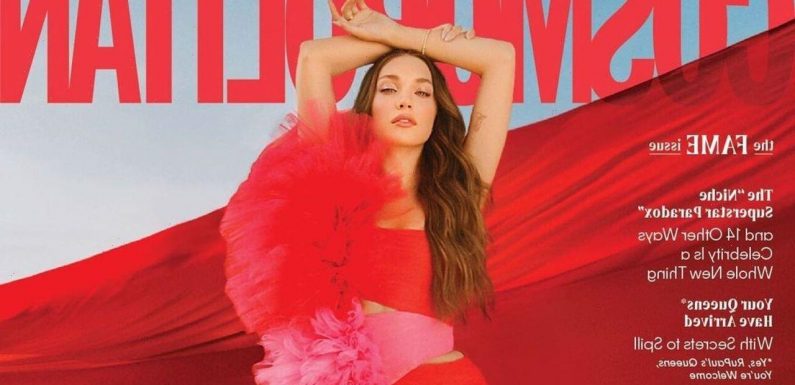 The 'Music' actress says she was trapped in a no-win situation during her stint on the Lifetime reality show, claiming she was 'set up for failure' by the TV producer.
AceShowbiz –Maddie Ziegler apparently didn't really have the best experience on "Dance Moms". The star claimed she was "set up for failure" on the show.
Becoming well-known after starring in the Lifetime reality show from the age of eight in 2011 until 2016, the 19-year-old dancer-and-actress recalled how the programme's producer forced her to act like a "brat" who wins everything.
Speaking to the latest issue of America's Cosmopolitan magazine, she spilled, "People thought I was a brat because in all my interviews I would say, 'I'm the best. I know I'm going to win.' But that's because the producer was telling me to say that."
"I don't think I'm better than everyone else. I was just doing whatever they told me to do because I thought that's what you did. They set you up for failure."
Maddie – who went on to star in music videos for Sia, as well as films and further television shows – admits she has "dissociated so much" from her time on the show and life has been less stressful since those intense days.
She went on, "I had more stress at the age than I did once I left. I have dissociated so much from that time. I'll see fans post scenes from 'Dance Moms' and I'm like, 'I literally don't remember that happening.'"
And while there was a lot of difficult things to deal with, she did enjoy her stint on the programme about a dance troupe and their doting mothers who are rivals of each other on behalf of their daughters.
She added, "It's weird because they were really amazing times, but there were also a lot of things that were really, really not great for us kids."
Maddie also insists she doesn't consider herself "famous" and prefers to use the term "well-known," because she fears everyone will think she sees herself as "all that."
Source: Read Full Article