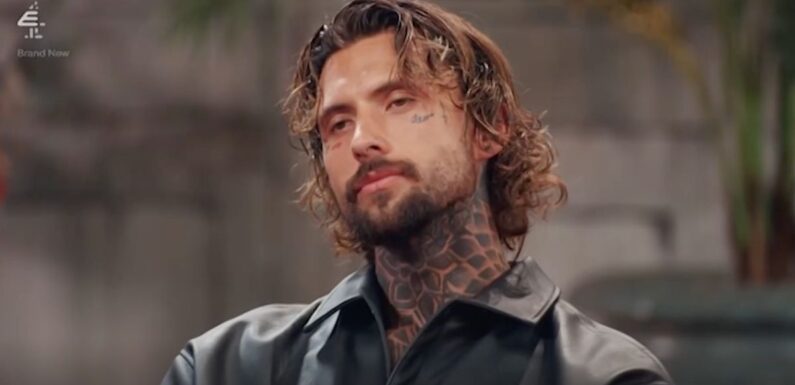 As the final episode of Married At First Sight aired on E4, fans of the show praised the experts as they said some brutally honest words to groom Brad Skelly in the final explosive scenes.
Spiritualist and model Brad was partnered up with Shona Manderson, however the couple were not meant to be and Brad was kicked out of the show following his "controlling and coercive" behaviour.
Whilst it seemed like they were the perfect match at first, with the couple quickly telling each other they loved one another, their relationship began to raise eyebrows, with cracks starting to show.
During the drama-filled reunion, which saw Brad make a return to the show on Thursday, 16 November, expert Paul Brunson told Brad that he had "an overinflated view of your emotional intelligence".
Paul said: "You show up with good intention, but the actions are terrible."
One viewer took to X, formally known as Twitter and said: "Ohohhhooo Brad just got SERVED by the experts", while another added: "Paul is getting these men together! I am so here for it! #mafsuk".
A third penned: "Wow! Paul is absolutely brilliant. Nailing Luke and Brad and their behaviour. It's really interesting. #MAFSUK ", while another added: "Brad is taking absolutely none of that on board. None of it. His eyes are empty & his head of full of his bravado. His responses are rehearsed. The judges were kind to him."
The episode also saw Shona turn down Brad's offer for a friendship as she said she "doesn't" need any more friends.
Prior to the final episode of the series airing, Shona opened up to OK! and revealed that she has moved on from Brad and has found a new boyfriend.
Following her exit from the show, Shona flew to Sri Lanka for five weeks and did her yoga teacher training, and it's there, she tells us that she "felt Brad leave my body" which gave her the power to move on.
"I believe I was meant to go on this journey for a reason," she ponders. "I learned so many lessons."
Whilst she remains coy on the details with her new relationship, she said: "The one thing I'll say is that it's amazing how it happened. I went on my journey of self love and then came home and met this person at the perfect time."
Source: Read Full Article