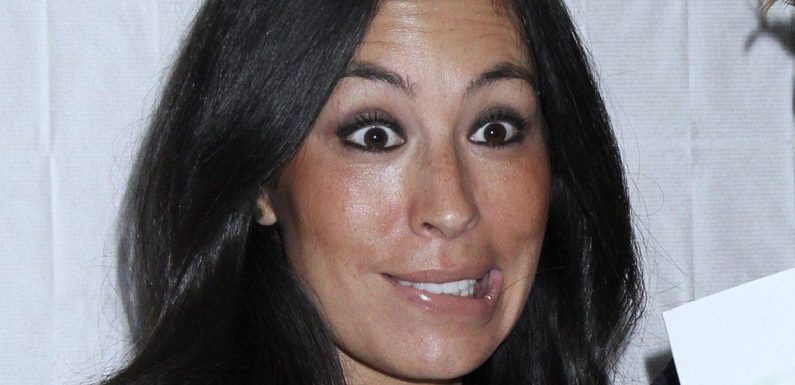 Joanna Gaines is the host and cook of Magnolia Table with Joanna Gaines. The popular HGTV star shares family recipes that she makes for her family. Gaines' charm shines through in each episode as she has the spotlight on herself and the delicious meals she prepares. In Season 2, Episode 4, Gaines cooks up her favorite Mexican dishes that her kids enjoy. However, there's one thing about her sour cream enchiladas that she says it's quite controversial.
What is the controversial thing Joanna Gaines does with her enchiladas?
Gaines starts off the episode by going to a tortilla factory in her town. She reveals that she will be making chicken enchiladas for her family. Everyone knows that enchiladas are usually made with corn tortillas but Gaines oddly ordered flour tortillas.
"For the Gaines family, Mexican food is our favorite," Gaines says at the beginning of the episode. "We cook Mexican food once or twice a week."
The interior designer said that this recipe is something she has made for over 10 years and it's something her family loves. When Gaines starts to assemble the enchiladas, she acknowledges that traditionally they are made with corn tortillas.
"I grabbed a handful of fresh tortillas from Jesse's today. In traditional enchiladas, sometimes it's corn tortillas but I like to use flour tortillas and it's quite controversial," she said. "This is called Tex-Mex, this is called Jo-Mex. I don't know, I hate saying Tex-Mex because Texans are like, 'Don't blame us for your problems.'"
The history of the enchiladas
Enchiladas date back to the Mayans when they were believed to have dipped corn tortillas and covered them in tomato sauce, according to History Today. Corn tortillas were a staple in Mesoamerican cuisine for thousands of years. Tortillas were said to be edible plates or spoons.
The enchilada was we know it today was modernized by the Aztecs when they called it chīllapīzzali, which means "chili flute" in Nahuatl. What made this plate different was that it included chili pepper and the tortilla was rolled and stuffed with some sort of protein.
With its roots in Mesoamerica, corn tortillas are how enchiladas were first created. Flour tortillas were introduced later on and are the most popular in Mexican states like Chihuahua, Durango, Sonora, and Sinaloa. These northern Mexico states are close to Texas and the intersection of cultures has created the "Tex-Mex" cuisine.
It is no wonder that Gaines has been influenced by the mixture of cuisines as a Texan residents.
Does Chip Gaines appear on 'Magnolia Table?'
Chip does not appear on Magnolia Table with Joanna Gaines regularly. However, he does pop in once in a while. In season 2 of the Magnolia Network show, the builder helps Joanna preparing an Italian feast. Chip is tasked with chopping the onions but soon finds himself getting teary-eyed.
"It reminds me of junior college, which was a very sad time for me," Chip shared.
Chip said that "a lot of people wanted to fight me" when he attended junior college on a baseball scholarship. The HGTV star said that his teammates "did not take lightly to the new guy."
"After about 6, 12 months of that I was like, 'Man I gotta get out of here,'" he recalled. "You know, a shark probably wouldn't do too well in a pond. So I needed to find my right body of water and once I did, those two things came together and I found this lovely lady."
Ultimately, the move seem to have benefitted him as he was able to meet Joanna, get married, have a beautiful family, and a successful business.
When Chip joins Joanna at Magnolia Table he drops these little nuggets of insight with fans appreciate. The show is streamable now on the discovery+ streaming service.
Source: Read Full Article