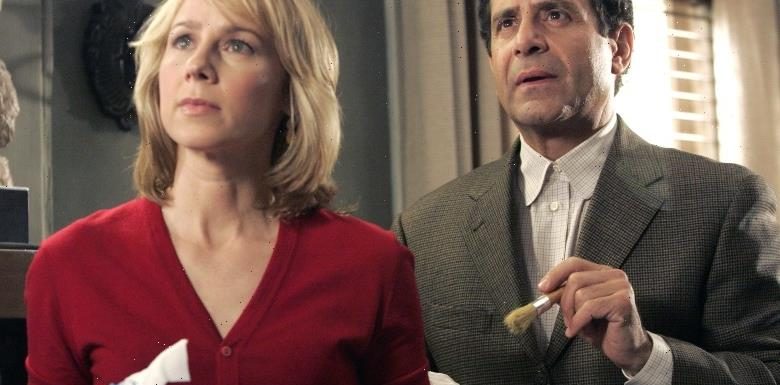 Peacock loves a good TV series-revived-as-movie. USA Network favorite "Monk" is the newest legacy show to get that treatment, with a new movie sequel titled "Mr. Monk's Last Case: A Monk Movie" ordered at the streamer.
The film will see Tony Shalhoub return to the title role of San Francisco police detective Adrian Monk, which won him three Emmy Awards for Best Lead Actor in a Comedy Series during the original show's run. Series creator Andy Breckman will write the streaming movie's script; it will be directed by Randy Zisk, who also directed 35 episodes over the show's run.
According to the movie's logline, Monk is returning "to solve one last, very personal case involving his beloved step-daughter Molly, a journalist preparing for her wedding." In the original show, Molly (played by Alona Tal), only appeared in the very last episode, after Monk spent eight seasons attempting to uncover the mystery of his wife's death.
Reuniting with Shalhoub is a majority of the show's main and supporting cast, including Ted Levine as Monk's boss Leland Stottlemeyer, Jason Gray-Stanford as Lieutenant Randy Disher, Traylor Howard as Monk's assistant Natalie Teeger, Melora Hardin as the deceased Trudy Monk, and Héctor Elizondo as Monk's psychiatrist Neven Bell. The only main cast member not confirmed to return is Bitty Schram, whose character Sharona Fleming was written out during the show's third season.
"Monk" premiered on USA in 2002, and ran for 125 episodes through 2009. A blend of police procedural drama with comedy, the show focuses on the titular detective, a brilliant mind with severe obsessive-compulsive disorder and a laundry list of phobias, following the death of his wife.
Peacock also ordered a highly anticipated film spinoff of NBC sitcom "Community," which will reunite most of that show's original cast (with a few exceptions). The streamer also released two films based on "Monk's" USA Network sibling "Psych," in 2020 and 2021.
Shalhoub executive produces the "Monk" movie with Breckman, Zisk, and David Hoberman. UCP, a division of Universal Studio Group, produces the film for Peacock.
Peacock ended 2022 with more than 20 million paid subscribers. It celebrated the milestone by eliminating its free tier for new users.
Source: Read Full Article