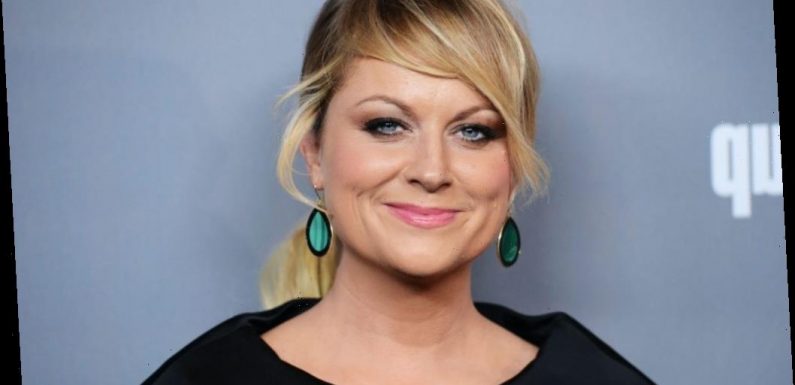 Amy Poehler is one of the funniest comedian/actors working in Tinseltown today. From back in the days of Mean Girls to the new Netflix original Moxie, Poehler has been making audiences snot-laugh for nearly two decades. 
Moxie follows an independently-minded but shy teenage girl as she sets on a path to fight her high school's patriarchal and sexist institutions. Amy Poehler plays the protagonist's mother – a woman who used to protest everything under the sun in her younger days. So, if you've watched Moxie and you're ready for a few other movies and shows with Poehler, here's a handful on Netflix.
1. 'Wine Country'
The Netflix original Wine Country premiered on May 8 in 2019. The film follows six women who come to question their friendships and their respective futures on a trip to Napa Valley, California. While the trip is supposed to be a 50th birthday celebration, it turns out to be quite an emotionally stirring journey. 
Though bits of comedy are strung throughout, the drama sometimes outweighs the humor. The film stars Amy Poehler, Maya Rudolph, Rachel Dratch, Tina Fey, Ana Gasteyer, and more. The film premiered to mixed reviews, as critics and audiences alike found it a bit bland and forgettable. However, it's worth a watch for the cast chemistry alone.
2. 'Wet Hot American Summer: First Day of Camp' 
Wet Hot American Summer: First Day of Camp is a 2015 series starring Michael Showalter, Amy Poehler, Bradley Cooper, Elizabeth Banks, Paul Rudd, and several other Hollywood A-listers. 
The comedy series follows campers and counselors checking in for what's slated to be the best summer ever. The series is a prequel to the 2001 cult film Wet Hot American Summer. Many of the film's actors came back to portray younger versions of themselves (despite the show premiering 14 years later), creating an improbably funny on-screen effect. Jon Hamm, Chris Pine, and Kirsten Wiig play new members of the summer camp in the show. 
3. 'Wet Hot American Summer: Ten Years Later'
Wet Hot American Summer: Ten Years Later came out two years after First Day of Camp. It's been ten years since the group has left Camp Firewood, and it's time they head back to the grounds for a reunion (to fulfill a promise they made as kids). 
All the campers' lives have gone off in various directions. Some became mega-successful, others have families and kids, and so on. Yet, they all reunite to save their childhood campground when they find out the property is about to go up for sale. 
Source: Read Full Article