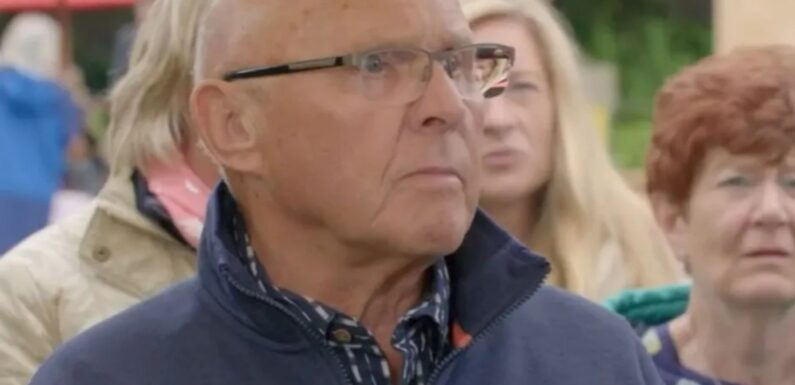 AN ANTIQUES Roadshow guest discovered they had been sitting on a goldmine for 30 years after bringing in their uncle's watch.
In the episode which was filmed at Brodie Castle in Scotland, expert Richard Price met a man who had brought in a Rolex watch.
He started by saying to the Antiques Roadshow guest: "All Rolex collectors refer to these things by their reference number.
"You know as well as I do because it says so on the dial that it's a GMT-Master."
The man then revealed he had had the watch for 32 years after being given it by his late uncle.
His relative had received it in the 1960s but he didn't know much more than that.
Read More on Antiques Roadshow
Antiques Roadshow star 'tearful & breathless' at learning truth of brooch
Antiques Roadshow fans horrified by eye-watering value of 'ugly toad'
Richard was able to give him more information, saying: "It's the reference 1675, which is the classic GMT-Master when you said 60s, I think we could fairly safely say 1960 to 1961, so that all fits in."
He admitted he was glad to see the watch hadn't been changed, which would have happened if it had been taken in for a service.
He explained: "They would've changed the bezel and they would've changed the dial with an upgrade.
"You would've had it back thinking, 'Oh, it looks like new'. Collectors hate that, it's absolutely original, spot-on."
Most read in TV
Beloved BBC presenter quits after 40 years with emotional post to fans
Love Islanders 'back together' after split as they reunite for birthday dinner
Ollie Locke dad-shamed over newborn twins' names after 'scary' premature birth
Emily Atack pouts as she goes braless in plunging black dress
But Richard wasn't as happy when it came to the bracelet on the watch, as it was a jubilee bracelet rather than an oyster.
He told the guest: "It's a Rolex product of course, but it says 'Made in the USA'.
"So perhaps he specified that he did not want the oyster bracelet, he wanted a jubilee bracelet and they put this one on for him.
"Which sort of detracts from it a little bit, probably detracts from it by a couple of thousand pounds."
The guest appeared disheartened by the news, but he soon perked up when Richard told him: "Well, that is £12,000 to £15,000."
The man was thrilled and the audience gave a small round of applause.
He admitted: "I can't believe that, can't believe that."
Antiques Roadshow airs on BBC One and is available on BBC iPlayer.
Source: Read Full Article