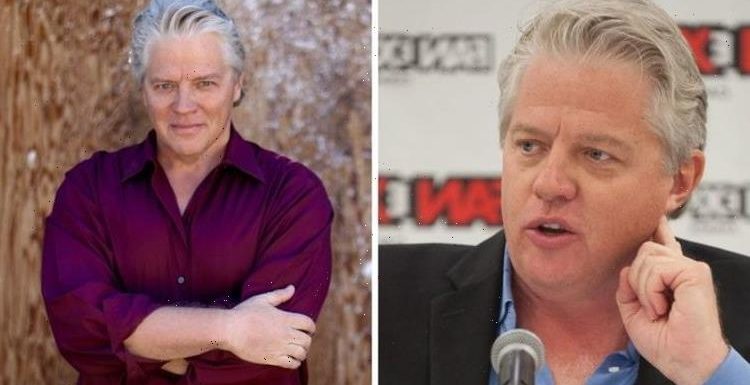 NCIS: Ellie Bishop says goodbye to Nicholas Torres
When you subscribe we will use the information you provide to send you these newsletters. Sometimes they'll include recommendations for other related newsletters or services we offer. Our Privacy Notice explains more about how we use your data, and your rights. You can unsubscribe at any time.
NCIS premiered back in 2003 and over the nearly two decades since, there have been countless cameos and guest appearances. A more recent appearance on the CBS show came from Thomas Wilson, an actor who has starred in some classic Hollywood films. But what character did Wilson play?
Who did Thomas Wilson play in NCIS?
During season 18 of NCIS, fans got a treat when Thomas Wilson made a guest appearance in episode three.
The episode, which is titled Blood and Treasure, saw Agent Gibbs (played by Mark Harmon) investigate what happened to two dead victims.
The investigation leads him on a modern-day treasure hunt as they track down an infamous drug kingpin in the city.
Wilson, who only starred in the single episode, played the role of Angus Demint, the mastermind behind the treasure hunt.
The NCIS team discovered Demint had a severe God complex and wanted to oversee the hunt like a master of puppets.
Yet, it was revealed that Demint was just bitter over the death of his wife and orchestrated the hunt as a twisted way to get back at the world.
In the end, Demint worked with the NCIS team to help bring down the drug kingpin before apologising for losing his way.
The character has not made another appearance in the series, with it being unlikely he will feature again in the upcoming 19th season, which is due to air in September 2021.
Fans of the series may have instantly recognised the actor behind Demint, as he has starred in one particularly beloved Hollywood franchise.
Thomas Wilson played a role in all three of the Back to the Future films as the McFly family bully Biff Tanner.
Throughout the films, he proved to be a consistent foil for Marty McFly (Michael J Fox) and Dr Emmett Brown (Christopher Lloyd).
In the complete franchise, he would show up at any given time to get in the way of the pair's plans.
Wilson recently sat down with Entertainment Weekly to discuss the importance of his role in Back to the Future and what he is doing now.
The star explained: "Nobody had any idea that the movies would become a cultural touchstone, but the themes of friendship and adventure moved the audience so powerfully that I felt the need to create this postcard as a time-saver.
"It was the first movie I acted in if you don't count being killed in the Kung-Fu movie Ninja Turf. Love is more important than material possessions.
"I made less money than you think. I don't talk about the movies much because I'm busy with standup comedy and music performances."
Wilson now regularly appears in countless television projects in both live-action and as a voice actor.
In animation, fans may recognise his voice as Patrick Star's dad in Spongebob Squarepants and he will be voicing Cecil Star in the spin-off – The Patrick Star Show.
The star has also recently appeared in Sydney to the Max, Wizards, Mosaic, Doubt, and the School of Rock TV show.
His other biggest role in recent years was as Henry Heywood in DC's Legends of Tomorrow which is running on The CW.
While it is unlikely Wilson will reappear in NCIS, anything is possible as the cast is going through some major changes ahead of season 19.
Mark Harmon is taking a backseat role this time around, slowly easing out of the series.
The release date for season 19 remains unconfirmed, however it is slated to run in a double bill with NCIS: Hawaii which is premiering September 1.
NCIS is available to watch on CBS.
Source: Read Full Article