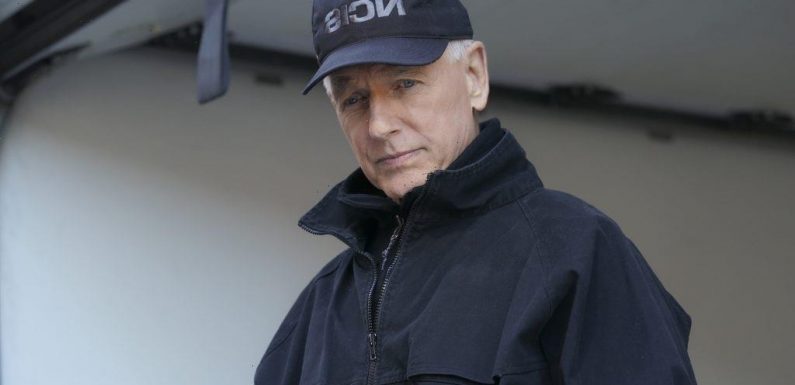 NCIS boss Gibbs finds himself in court. Unfortunately, he could be putting his job at risk depending on what he says. Will Gibbs be OK? Here's what we know about this upcoming NCIS episode.
Gibbs wants to testify in court on 'NCIS'
During a preview clip for NCIS Season 18 Episode 13 (titled "Misconduct"), Gibbs (Mark Harmon) volunteers to testify against a financial advisor. The advisor, Parker James, is accused of stealing $30 million from his Navy clients.
Parker confessed his crime to Gibbs, and he's the only one who knows what Parker did. Gibbs' testimony could put Parker in jail. However, Director Vance (Rocky Carroll) is concerned Gibbs might have difficulty convincing the jury he's reliable.
Vance tells Gibbs that beating up the man accused of running a dog fighting ring will have major consequences for him. That's because his actions could cause the jury to question his credibility.
 "The choice you made has consequences," says Vance. Gibbs says what he did has nothing to do with the case, but Vance disagrees. "His defense attorney will claim it has everything to do with your credibility," he replies.
Gibbs says he never lied about beating up the dogfighting ringleader, but Vance says the jury might find what he did unsettling. "I'm the only person that heard him confess," says Gibbs. However, Vance says the prosecutor thinks she can get a conviction without his confession.
In another scene, Gibbs is talking to the prosecutor. She informs him that she took him off the witness list. Gibbs tells her to put him back on the list, but she hesitates because she will have to disclose his arrest and suspension.
Gibbs says it's OK for her to disclose this information, but she says the defense will "eviscerate" him on the stand. She says losing him will be "a blow to the case," but she is also worried about the jury's reaction if they hear about what Gibbs did. "Sorry Agent Gibbs, your credibility is a liability," she says. She tells him it's OK not to have his testimony because Parker's accountant should be enough to carry out a prosecution.
McGee, Torres, and Bishop investigate a hit-and-run case
While Gibbs is preparing for court, McGee, Torres, and Bishop investigate the case of a biker who was killed in a hit and run. It looks like the situation gets dangerous, because the sneak peek shows a scene where Bishop and Torres draw their guns.
'NCIS' Season 18 Episode 13 guest cast
This episode features Angela Lin as Assistant District Attorney Sheila Addison. Michael Rupnow plays the role of shady financial advisor Parker James. Also guest starring are Amanda Detmer as Charlotte James Bodizinski, and Sandra Cevallos as Judge Monica Perez.
What else is happening in the 'NCIS' universe
On NCIS: Los Angeles Season 12 Episode 15 (titled "Imposter Syndrome"), Sam, Callen, Deeks, Kensi, and the rest of the team are on a mission to find the technology behind a deep fake video. When the team's communications devices are compromised, their mission is in jeopardy.
Follow Sheiresa Ngo on Twitter.
Source: Read Full Article