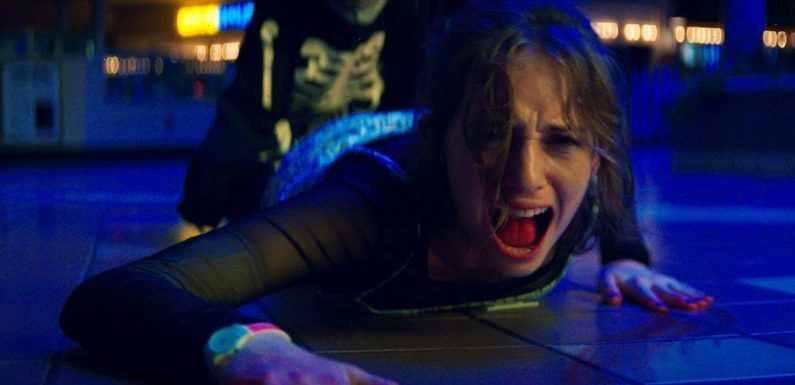 Shadyside, Ohio: also known as the Killer Capital of the U.S. At least, that's how Netflix's slasher trilogy Fear Street depicts the town of Shadyside. Is this town a real place with the same dark history as shown in the films? Here's more on Fear Street's setting and where the horror movies were filmed.
What happens in Shadyside and Sunnyvale?
The Fear Street trilogy tells the twisted story of Shadyside, a town cursed by a witch. In the last 300 years, Shadyside has seen several seemingly normal residents go on random, brutal killing sprees. Local legend states that the killings are directly related to Sarah Fier, a witch hanged from a tree in 1666.
Before her death, Sarah Fier cut off her hand in a gory ritual and vowed to haunt the land until someone reunites her hand with her body. Some skeptical townspeople argue that Shadyside's killers just went mad, but others believe that they became possessed by Sarah Fier. The Fear Street movies follow a group of teens as they try to discover the truth of Sarah Fier's curse and finally bring it to an end.
In contrast to Shadyside, the films also mention its neighboring town Sunnyvale, where nothing bad ever seems to happen. Sunnyvale high school students have formed a rivalry with Shadyside students and often make fun of the town for its bad luck. For the most part, Sunnyvale students seem to be spared from the Shadyside killings, unless they get in the way of a killer's slaughterous path.
Shadyside, Ohio exists, but it's not the town in 'Fear Street'
There is a town called Shadyside in Ohio, but thankfully, it doesn't hold the same gruesome history as the town in Fear Street. The real Shadyside, Ohio, a village in Belmont County, borders the Ohio River. There's no lake like the one seen in Fear Street: 1978, and there's no bordering town called Sunnyvale (though there are a few Sunnyvale towns scattered throughout the country). The real Shadyside, Ohio, is not considered the killer capital of the U.S.
The Fear Street movies weren't filmed in Ohio, either. As Pop Sugar reported, the films were mostly shot in Atlanta, as well as other parts of Georgia like Decatur, Rutledge, and East Point.
The opening scene of Fear Street: 1994 takes place in Shadyside Mall, which is actually the half-abandoned North DeKalb Mall in Decatur. Meanwhile, Fear Street: 1978's camp setting used shots of Hard Labor Creek State Park in Rutledge, according to Pop Sugar. Fear Street filmed some residential scenes in the East Point neighborhoods of Frog Hollow and Conley Hills.
'Fear Street' is loosely based on R.L. Stine novels
Fear Street's Shadyside is kids' horror author R.L. Stine's creation. Film director Leigh Janiak revealed to Den of Geek that the movies take inspiration from Stine's Fear Street series, which includes nearly 50 books.
"I think I would endeavor to stay true to the spirit of the books, which was kind of subversive and edgy for teenage readers. There's violence, there's blood, there's hints of sex. And then for me, just a lot of fun. They're really, really fun to read," Janiak said.
Fear Street Part One: 1994 and Fear Street Part Two: 1978 are available now on Netflix. Fear Street Part Three: 1666 arrives on July 16, 2021.
Source: Read Full Article