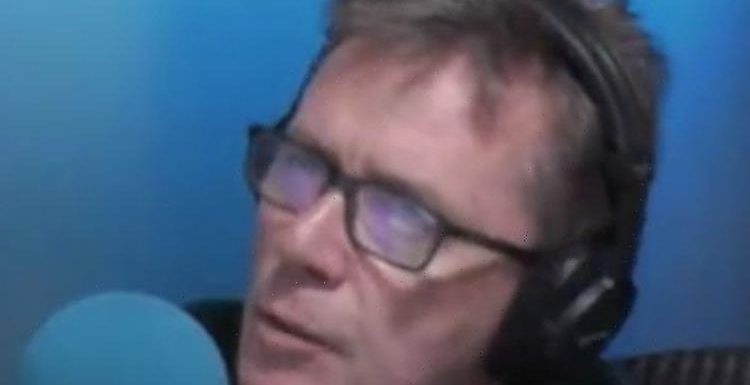 We use your sign-up to provide content in ways you've consented to and to improve our understanding of you. This may include adverts from us and 3rd parties based on our understanding. You can unsubscribe at any time. More info
BBC Radio 5 Live caller said she had to call 10 times for an ambulance
A caller has told Nicky Campbell that she once had to call 999 10 times for an ambulance to assist a "badly burned" man. Kathy from Essex shared the horrifying story as she warned "we just haven't got enough ambulances". Sajid Javid was told on Tuesday to urgently get a grip of the escalating NHS ambulance crisis, which has left sick people dying in the back of vehicles parked outside hospitals.
Calling on BBC Radio Five, Kathy said: "I just think the ambulance service, the paramedics on the frontline.
"I had to help an old man who was in a serious fire locally.
"This was 10 weeks ago. One of his neighbours had just pulled him out the fire.
"He was 89 years of age and he was badly burned."
She went on: "We called 999 for an ambulance. The man with semi-conscious, he got really bad burns.
"We called 10 times for an ambulance.
"The guy was actually dying in front of us.
"I kept calling, it was extremely busy. At one point. It took five minutes for a 999 call to be actually answered because they were that busy."
She went on: "Luckily, two and a half hours later two ambulances arrived.
"The man was put into intensive care and they actually said that he nearly lost his life.
"He was drifting in and out of conscious.
"Those poor paramedics, you know people are dying."
DON'T MISS:
She continued: "We just haven't got enough ambulances they're sitting outside the a&e department waiting to drop people off because there's no beds and no room in the actual a&e department.
"You could see on their faces – there are as upset as we are.
"I think people have left their illnesses too long.
"They can't get the GP appointments so they're going to end up blocking up the a&e department. It's awful."
Campaigners have demanded Sajid Javid to put an end to the escalating NHS ambulance crisis, urging the Health Secretary to call in the Army.
Source: Read Full Article