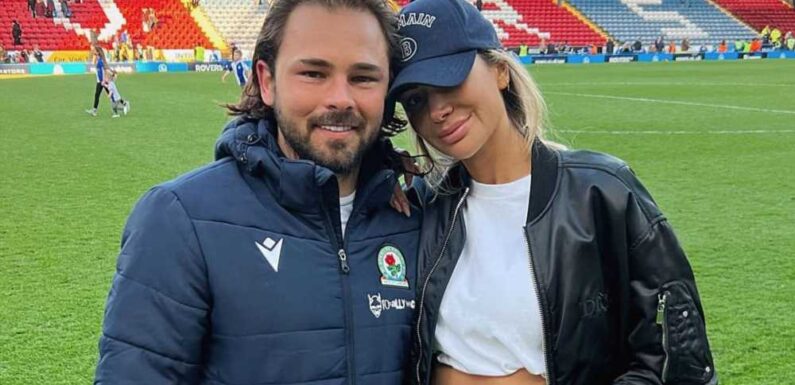 LOVE Island star Olivia Attwood has sparked baby rumours after telling her fans that she isn't taking any contraception.
The reality TV favourite opened up to her fans in a tell-all Q&A session yesterday when she made the admission.
Olivia, 32, who is counting down the days until her wedding with footballer Bradley Dack, told fans it was "OK for her where she was in her life" to not be taking the pill.
The Love Island star, who rose to fame in 2017, was quizzed by fans on a range of lifestyle questions, including the hormonal medication.
"Do you use hormonal contraception?" one fan had asked in a Q&A box. "I've had to stop taking the pill, it sent me loopy."
Olivia then replied to the follower: "I don't take any contraception.
read more on olivia attwood
Horrified Olivia Attwood claims delivery driver stole £1k camera
Olivia Attwood's unusual wedding guest demand revealed
"I am not recommending this though. It's OK for me where I am in my life now. The options we have as women are trash."
It comes after Olivia prepares to wed her beau Bradley, 29.
The couple were due to tie the knot in 2020, but Covid restrictions put a stop to their plans of have a wedding abroad.
They had plans to walk down the aisle a year later but had to put things on hold, and now they are finally having their dream day this year.
Most read in TV
Towie's Georgia and Tommy call off their wedding after devastating miscarriage
Holly LEAVES This Morning early & tells Phil 'don't be naughty' after awkward kiss
This Morning bloodbath as ITV bosses plot clear out in feud fallout
Former soap actress joins Coronation Street for steamy new affair storyline
Last month, the star suffered from a nightmare issue with her wedding dress as they began the countdown to their big day.
Sharing a snap of the gym at the Corinthia hotel in London, Olivia confessed: "My favourite view in the morning.
"I have really been back into my weight training recently, I was on a mission to grow my bum for the wedding/he do.
"It's grown… but now I can't do up my wedding dress. Stunning."
Back in February Olivia confirmed when she will become Mrs Dack.
The TV star – who rose to fame on Love Island in 2017 – took to her Instagram to hint at her wedding date.
Taking to her Instagram stories, she was asked by one follower: "When is your wedding? Anything you can tell?"
"Omg this question comes up SO much," Olivia replied. "It's THIS year, and that's all you get for now."
Source: Read Full Article