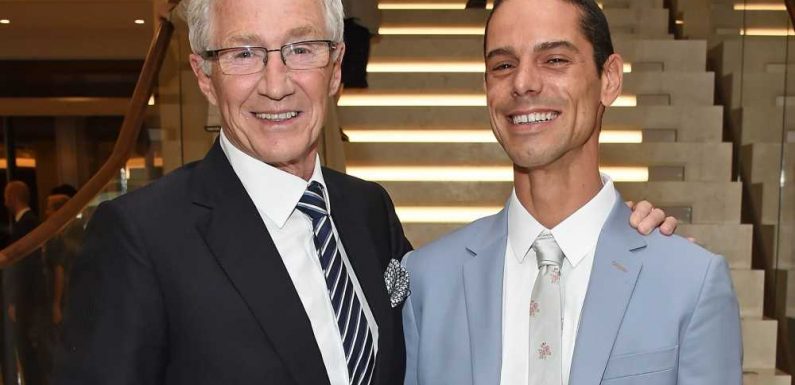 PAUL O'Grady will be laid to rest in a private ceremony at Aldington Church on Thursday.
The hugely popular broadcaster passed away suddenly last month.
Locals in the village where Paul lived have been invited to line three streets as a mark of respect.
A source said: "Paul's funeral will be completely private but Andre wanted to make sure locals were involved in some form.
"He has invited them to come out on Thursday and pay their respects to the cortege which will be taken down three certain streets in the village.
"A post was shared on the local community group by Andre so the word has started to spread.
read more on paul o'grady
Paul O'Grady cause of death confirmed after star's 'sudden' tragic death age 67
For the Love of Paul O'Grady fans in tears as they spot special dog tribute
"Paul was really popular with locals so it is expected the entire village will be out to pay their respects to him."
Tributes poured in for Paul when it was revealed he had passed away at home aged 67.
Following the private ceremony in Aldington it is reported a celebration will be held at the nearby Port Lympne Safari Park.
The parks contains more than 900 rare and endangered animals and includes an elegant country house hotel.
Most read in News TV
Bruno makes MAJOR error as Malaki reduces Britain's Got Talent judges to tears
Corrie's Alexandra Mardell marries actor Joe Parker in lavish private wedding
Chris Eubank breaks down in tears as he relives death of his son at 29
BBC axe plans to reboot beloved quiz show – and it's bad news for Alison Hammond
Over the weekend it was confirmed that Paul died from sudden cardiac arrhythmia.
Sudden arrhythmic death syndrome – also known as SADS – is the term used when someone dies after a cardiac arrest and no obvious cause is found.
Paul suffered heart attacks in 2002, 2006 and 2014, and his parents both died of heart issues.
Speaking in 2020, when he was 65, the star opened up to The Sun about suffering three heart attacks, kidney failure and a Covid scare.
He said: "My cardiologist says I have the constitution of an ox. Three days after my last heart attack, I was back fire-eating with McFly.
"The heart is a muscle so you have two choices: Sit on the sofa and count your tablets all day, or get on with it and get moving — swimming and walking, gentle exercise."
Paul died on 28 March, with his husband Andre issuing a statement to reveal the heartbreaking news.
He said: "It is with great sadness that I inform you that Paul has passed away unexpectedly but peacefully yesterday evening.
"We ask, at this difficult time, that whilst you celebrate his life you also respect our privacy as we come to terms with this loss.
Read More on The Sun
I transformed my window with a £3.50 buy – now my neighbour can't see in
Woman buys Amazon returns on the cheap & rakes in a huge profit
"He will be greatly missed by his loved ones, friends, family, animals and all those who enjoyed his humour, wit and compassion.
"I know that he would want me to thank you for all the love you have shown him over the years."

Source: Read Full Article