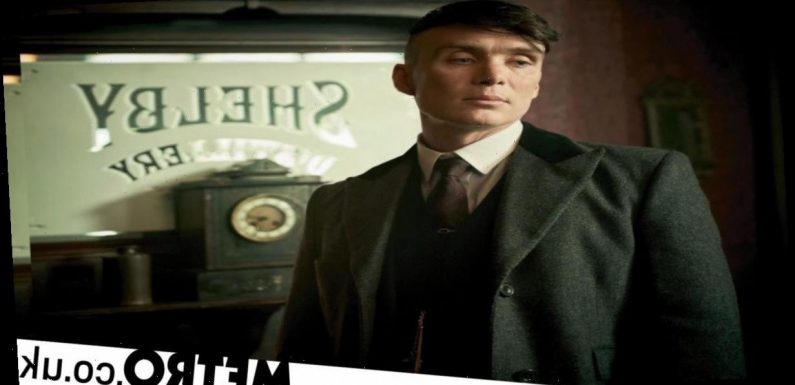 The BBC has confirmed that Peaky Blinders is set to end after the upcoming sixth series, but teased that a spin-off could be on the way.
The acclaimed drama experiences a year-long delay due to the coronavirus pandemic, but is now 'back in business'.
'Peaky is back and with a bang', creator and writer Steven Knight told the official Peaky Blinder site.
'After the enforced production delay due to the Covid pandemic, we find the family in extreme jeopardy and the stakes have never been higher.
'We believe this will be the best series of all and are sure that our amazing fans will love it. While the TV series will be coming to an end, the story will continue in another form.'
It was previously rumoured that production would resume in early 2021, and they seemed to be confirmed earlier today when a hair and make-up artist shared the exciting news with a telltale haircut.
Fans have taken to social media, sharing their 'heartbreak' that the upcoming sixth series is set to be the show's last.
'I'm literally heartbroken, final series what??' one said.
'Hang on a minute…WHAT DO YOU MEAN FINAL SERIES???' another added.
It's not surprised that fans are disappointed. The show's creator Steven Knight previously teased that a seventh series of the show would be arriving in the future.
Speaking to Entertainment Weekly in 2019, he said: 'I'm planning to keep the story going until the first air raid siren of the Second World War. Then it will be a true story of a family between the wars.
'That will involve season 6 and season 7. I'm pretty close to completing season 6 in terms of scripts, and then we'll shoot that, and then I will embark on season 7.'
However, it looks like fans will not get to see season seven after all.
Peaky Blinders is available to stream on BBC iPlayer and Netflix.
Source: Read Full Article