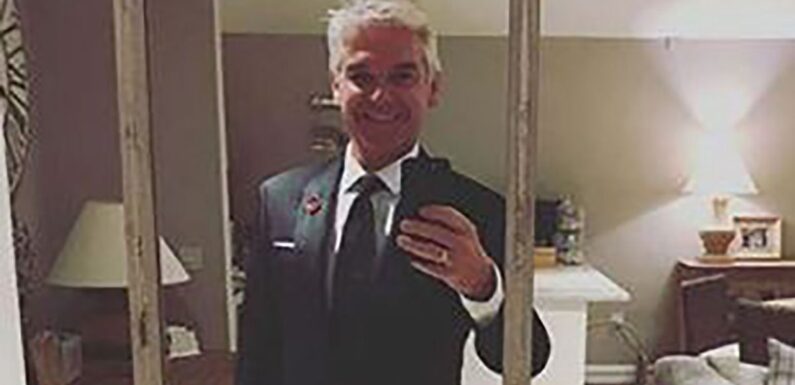 Phillip Schofield is reportedly selling the pricey London flat where he used to have secret trysts with his younger lover.
It comes after the TV star admitted to having an affair with the young male employee at ITV and lying to his wife Stephanie, his friends and colleagues about it.
The axed This Morning host described the on-and-off affair as "unwise" but insisted it was "not illegal" and has now left ITV altogether.
READ MORE:Kerry Katona in tears as she lashes out at 'fake' This Morning and 'toxic' ITV culture
Schofield is now allegedly selling his penthouse apartment, owned by himself and his wife, for a seven-figure sum.
A source told The Sun: "It has long been rumoured that Phil was using a flat to conduct his affair with the young runner so they could meet in secret outside of office hours.
"He would usually stay there while presenting This Morning from Monday to Thursday with ITV cars often seen coming and going from the address.
"The property has been on the market for a while now. Apparently there has been one offer recently but the buyer dropped out."
The source also alleged that the gated development, which has views of The Shard, is in "very good condition throughout".
It's also believed that the apartment is near The London Studios where This Morning used to be filmed before 2018, when it moved to Television Centre in White City.
Phillip recently released another statement following a heated Twitter spat with former colleague Eamonn Holmes, who has branded Phillip a "chief narcissist".
He said: "Now I no longer work on This Morning I am free to say this.
"I hope you have noticed that it's the same handful of people with a grudge against me or the show who seem to have the loudest voice.
"This Morning is the best show to work on, with the best people. In all the years I worked there there was no toxicity. You can listen to those persistently loud voices if you like.
"But the thousands of guests over the years, thousands of staff and crew, hundreds of presenters and contributors all know, it is a family of wonderful, talented, kind, hard working people."
For the latest breaking news and stories from across the globe from the Daily Star, sign up for our newsletter by clicking here
Source: Read Full Article