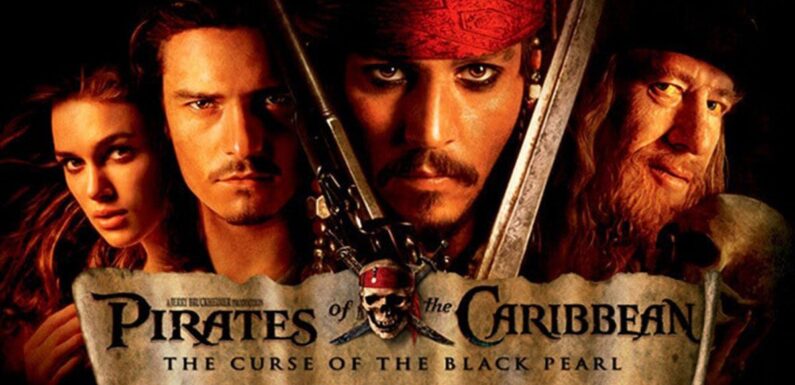 Johnny Depp discusses Pirates of the Caribbean in 2017
It's been six years since Pirates of the Caribbean: Salazar's Revenge (Dead Men Tell No Tales in the US) hit cinemas.
Plans for a sixth film starring Johnny Depp's Jack Sparrow were halted after the star was dropped from the franchise by Disney following domestic abuse allegations by his ex-wife Amber Heard, which he strongly denies.
Yet having won his US court case against her, fans have been hopeful that the 60-year-old will return to the series which has a couple of films currently in the works.
In the meantime, it turns out Disney had planned a prequel to The Curse of the Black Pearl called Pirates of the Caribbean: The Spirit of the Sea back in 2020.
Much like The Princess and the Frog 2 being an upcoming Disneyland ride reinvention of Splash Mountain, this official Pirates of the Caribbean story was set to be an immersive show in collaboration with the UK's Secret Cinema.
Read more… Hollywood Vampires O2 review – Johnny Depp's supergroup with Alice Cooper rocks[REVIEW]
Back in early 2020 just before the pandemic hit, Disney signed a deal with Secret Cinema to bring the worlds of some of the studio's best-loved films to life through their immersive experiences based in London.
The first of these manifested last year with Marvel's Guardians of the Galaxy, but it turns out the original debut was set to be based on Pirates of the Caribbean.
Immersive Rumours has posted some beautiful pieces of concept art including of Depp's Jack Sparrow.
Don't miss…
Johnny Depp's Jack Sparrow return backed by Pirates of the Caribbean co-star[JACK SPARROW]
Johnny Depp met terminally ill child's dying wish by reprising Jack Sparrow[JOHNNY DEPP]
Johnny Depp may work with Disney again if 'right project' after feeling betrayed[DISNEY]
We use your sign-up to provide content in ways you've consented to and to improve our understanding of you. This may include adverts from us and 3rd parties based on our understanding. You can unsubscribe at any time. More info
This cancelled project called Pirates of the Caribbean: The Spirit of the Sea, would have had guests join one of six factions as they journeyed to Tortuga.
Presumably actors playing the likes of Depp's Captain Jack and Naomie Harris' Calypso would have acted out this prequel story leading up to the events of The Curse of the Black Pearl, before guests sat down to watch the film at the end of the night.
Come on Disney and Secret Cinema, bring this project back to life, it looks brilliant!
To see all the concept art for this Pirates of the Caribbean prequel in all its glory, click here.
Source: Read Full Article