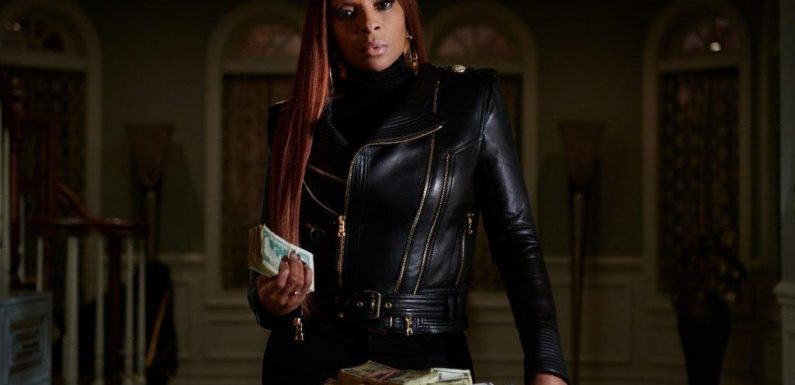 Mary J. Blige is no stranger to the big and small screens. Though the legendary singer is known for her vocals and her platinum-selling albums and performances, she's also shined in movies like Mudbound, and I Can Do Bad All By Myself. The Oscar-nominated actor has shined on Netflix's The Umbrella Academy for several seasons. Therefore, when it was time for her to step into the Power Universe, she did so seamlessly.
Blige stars in Power Book II: Ghost, a continuation and spinoff to the original Power series. Though the "Not Gon' Cry" singer knew how beloved the original series was, she was absolutely stunned by the response to the spinoff series and how much people gravitated toward her character.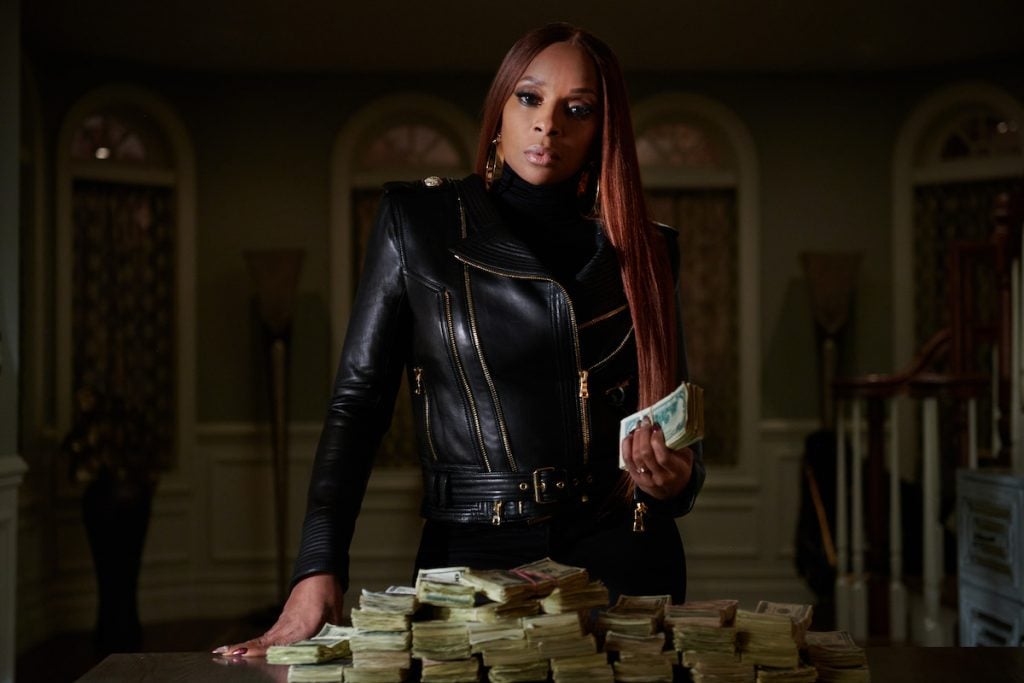 Who is Mary J. Blige's character on 'Power Book II: Ghost'?
Power Book II: Ghost follows Tariq St. Patrick (Michael Rainey Jr.), the college-aged son of the late James "Ghost" St. Patrick (Omari Hardwick). Determined to balance his studies at school while working on getting his mother, Tasha St. Patrick (Naturi Naughton), acquitted for his father's murder, Tariq teams up with Blige's character, diabolical drug queenpin, Monet Tejada.
"Monet is very black-hearted, and if you get in her way, it can be really bad for you," Blige told the LA Times. "It's going to be her way or no way. When the new money starts rolling in, she turns into an even bigger monster."
Blige says that she recognized the character in her mother and in the women she grew up with in the projects in Yonkers, New York. "Everyone woman I know is a Monet, a hustler, my mum's a hustler, a single-parent mum raising all of her children by herself in a hood, male-dominated," she told Deadline via Express.
Mary J. Blige was shocked by the response for 'Power Book II: Ghost' Season 1
Still, as much as Blige knew and recognized Monet and her motivations, and as thrilled as she was by Power Book: Ghost, she was absolutely stunned by the fan response from the freshman season of the series. "When I saw the response for the first season I was like, 'Wow, OK I really know how to do this,'" the actor/singer said on The Angie Martinez Show.
Mary J. Blige just revealed what will happen with Monet in 'Power Book II: Ghost' Season 2
At the end of the first season of Power Book II: Ghost, Monet turned her back on her eldest son, Cane (Woody McClain), and she pulled Tariq closer into her inner circle. It looks like things are out to get a lot more dangerous for the 18-year-old when it comes to dealing with Monet. "In the second season, Tariq's journey with the Tejada family will get even more complicated — and more dangerous — as he begins to understand the man he's going to become," Power creator Courtney A. Kemp told TVLine.
For Monet, it appears that there might be in new man in her life when the series returns. Chicago Med star Jeff Hephner has been cast as Kevin Whitman. According to TV Line, Whitman's character description is, "a by-the-book New York Police Department detective" who is trying to solve the murder of the GTG gang member killed on the campus of Tariq's school. "This one mission will lead him on a journey filled with murder, drug dealers, and the one woman who has the ability to turn his white hat black."
The "one woman" appears to point to Monet. Blige told Martinez that in Season 2 things are about to get dark. "Monet is just going off, completely," she said. "She's a real monster."
Source: Read Full Article