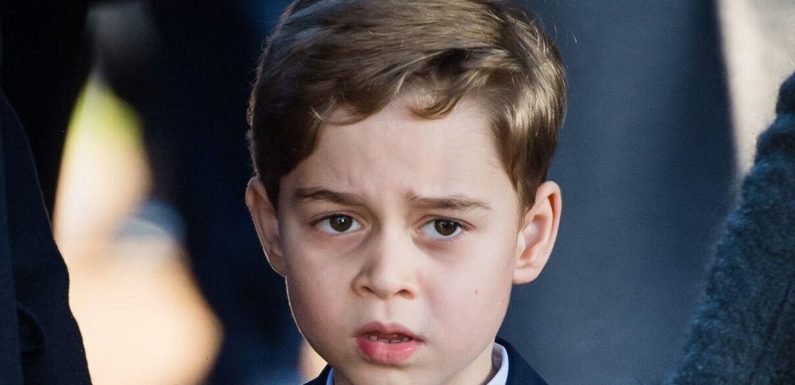 Prince George: Lady C discusses attendance at Queen's funeral
We use your sign-up to provide content in ways you've consented to and to improve our understanding of you. This may include adverts from us and 3rd parties based on our understanding. You can unsubscribe at any time. More info
It was confirmed Prince George and his sister Princess Charlotte will be in attendance at the state funeral for Queen Elizabeth II. They will be amongst the 2000 people in Westminster Abbey to remember their great-grandmother as millions watch around the world. Speaking ahead of the announcement George would be in attendance, Lady C claimed the youngster would "regret it" if he did not go to pay his respects.
GB News host Dan Wootton remarked: "You can imagine it being something he deeply regrets later on in life.
"He's going to want to be able to say 'I was there at the funeral of Queen Elizabeth the Great, my great-grandmother and what a woman she was.'
"That is going to be quite a story to come in the decades to come."
Lady C replied: "I couldn't agree with you more Dan. I think any of us with any imagination, putting us in his shoes when he's grown up, if he goes, he will not regret having gone.
"Also Prince George I am reliably informed understands his grandmother is dead, he understands the concept of life, he understands the concept of death.
"He is old enough to understand and it would be a grave mistake if he were not allowed to go."
She continued: "It's my understanding he is going to go and let's hope that our understandings are correct.
"If he goes, it will be a lifelong benchmark for hi. If he doesn't go, it will be a lifelong regret.
"It will be a golden opportunity, rarely, very badly missed."
George and Charlotte will walk through Westminster Abbey with the Royal Family in procession behind the Queen's coffin.
The pair will walk in a side-by-side formation behind their parents, the Prince and Princess of Wales.
They will be followed by the Duke and Duchess of Sussex, Prince Harry and his wife Meghan Markle.
George and Charlotte are also expected to be at the private service at St George's Chapel in Windsor after.
Ahead of the Queen's funeral, King Charles shared a message with the public, thanking them for their support.
He said in a statement: "Over the last 10 days, my wife and I have been so deeply touched by the many messages of condolence and support we have received from this country and across the world.
"In London, Edinburgh, Hillsborough and Cardiff we were moved beyond measure by everyone who took the trouble to come and pay their respects to the lifelong service of my dear mother, the late queen.
"As we all prepare to say our last farewell, I wanted simply to take this opportunity to say thank you to all those countless people who have been such a support and comfort to my family and myself in this time of grief."
The funeral will begin at 11am on Monday, September 19 before a nationwide silence at 11.55am.
The Queen's coffin will then be taken on a procession to London's Wellington Arch.
After this it will be transferred to a hearse and taken to Windsor for a private ceremony.
The Queen will be laid to rest next to her husband, the late Prince Philip, in St. George's Chapel.
Source: Read Full Article