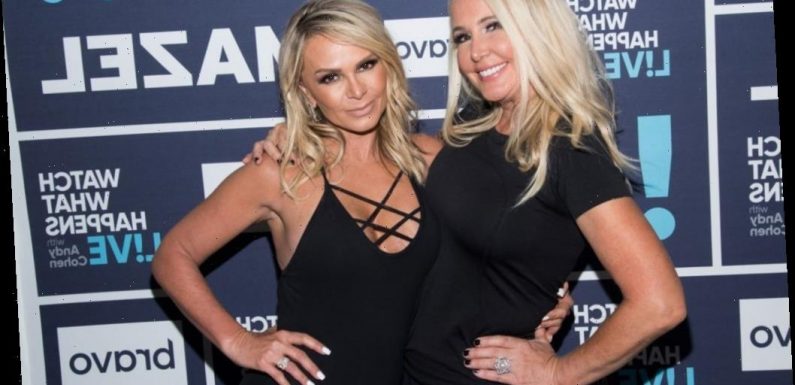 The Real Housewives franchise did some cleaning house in 2020. Several housewives' contracts were not renewed and some left on their own. Tamra Judge, a longtime Orange County housewife was let go from The Real Housewives of Orange County. Now, rumors have been swirling that Judge may be returning to the show. Her old castmate and former friend Shannon Beador seemingly confirmed the rumors.
Tamra Judge's exit from 'RHOC'
In January of 2020, both Judge and OG housewife Vicki Gunvalson announced their departures from RHOC. While Gunvalson appeared to have seen the departure coming as she was demoted from full-time housewife to friend of the cast, Judge was apparently shocked at the news.
"I actually [unfollowed everyone] when I got the news," Judge told Andy Cohen in an Instagram Live. "So I got the news when I was camping. I had no (cell phone) reception."
"I knew it was going to be a sh*tstorm," she continued. "I didn't want to read about it, I didn't want to see it. I didn't want to be hurt any more than I already was. So I just unfollowed everybody. It was just like my instinct. Out of sight, out of mind. I don't have to see it. Now I'm good. I've accepted it."
Did Tamra Judge get fired?
Whenever a housewife announces that they are leaving a show, fans wonder if they were fired or if they chose to leave. With Judge, it was a little of both.
"I knew that it was going to be a difficult year for me to film because of Simon and the kids," Judge told HollywoodLife. "I couldn't imagine partying and drinking and going out. That was weighing heavy on me so, when I got the call, they were like, 'Well, they decided to go in a different direction,' and I was just shocked. I was like, 'Well, what do you mean?' And they were like, 'Oh, well they wanted to give you a limited role,' and I'm like, 'No way.' I didn't want to do it."
Though Judge was the one who decided not to come back unless it was a full-time role, it was still weird not to be returning.
"I feel like I wanted to give 100 percent to that show and I have for the past 12 years and I never sell short any drama," she said. "I don't produce, I don't edit myself, I am who I am and if I come to an end where all good things come to an end and I'm not that interesting anymore, then just let me go."
Shannon Beador's reaction
Beador and Judge were once good friends on the show, but things between them went about as far south as they could go. In a recent interview, Beador seemed less than ecstatic at the possibility of Judge returning to the show.
After hearing that Judge accused her of being an alcoholic, Beador clapped back.
"I wasn't [the one] crying in a bush at the end of Season 14," she told HollywoodLife. "I don't take my top off and jump in the pool naked. I keep my Spanx on!"
When asked about Judge's potential return to the show, Beador only had one thing to say.
 "Good luck to her," she told the outlet.
Bravo has yet to confirm if Judge will be back for season 16.
Source: Read Full Article