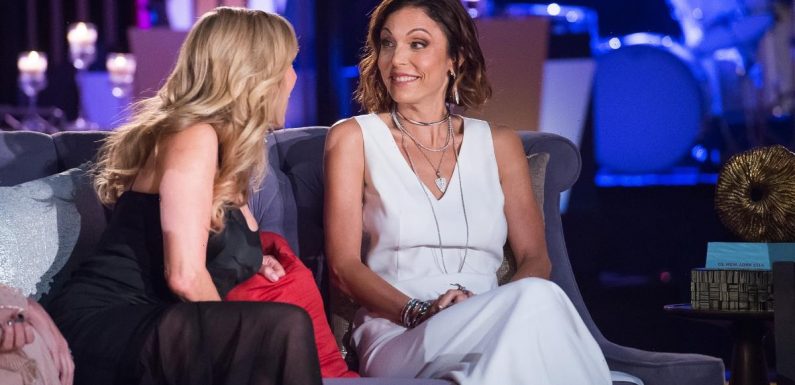 Real Housewives of New York is having a rough season. Filmed amid the pandemic, the season 13 cast of Ramona Singer, Sonja Morgan, Luann de Lesseps, Leah McSweeney, and newbie Eboni K. Williams has failed to deliver strong ratings for Bravo.
Dorinda Medley's absence (she was fired before the season started) and the constant talk of race and politics has caused the RHONY fan base to run away in droves. And Bravo knows they've got to do something. Will there be a major cast shake-up before season 14 premieres?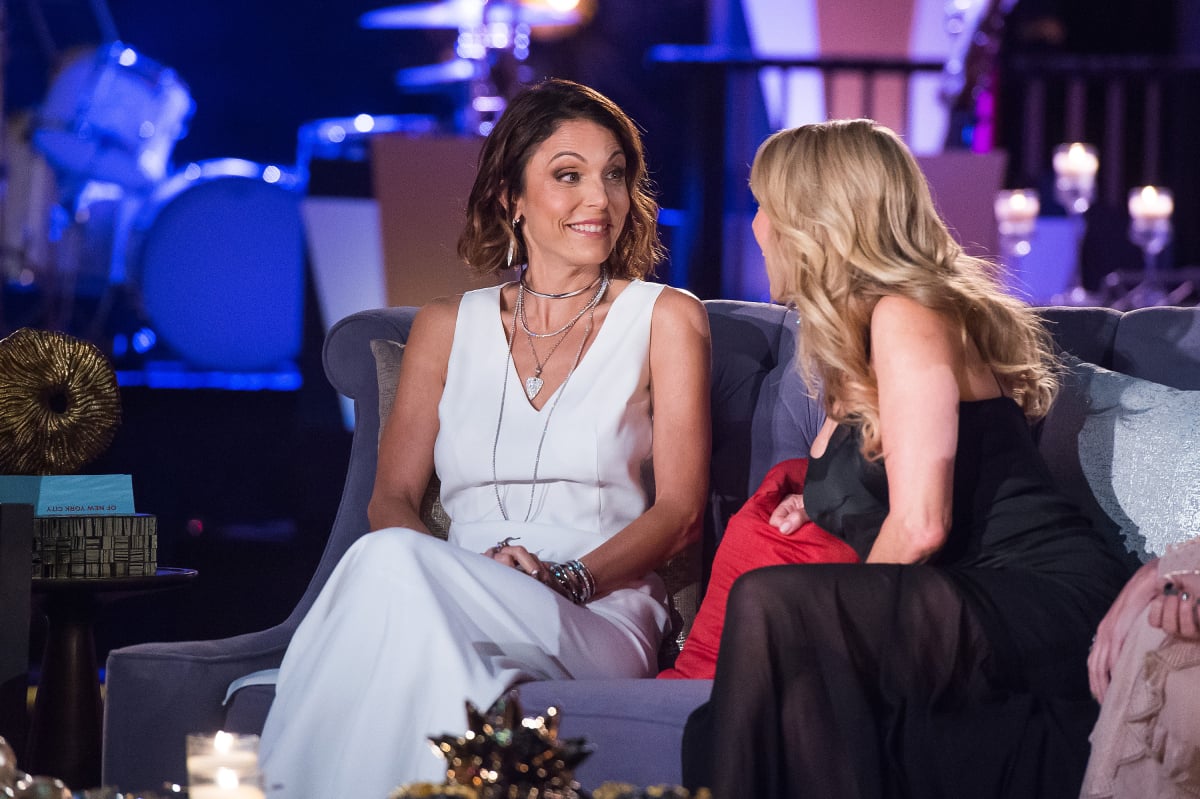 Ramona Singer and Luann de Lesseps 'left reeling' after Eboni K. Williams' accusations
Season 13 was Eboni's first on RHONY, and as the first black member of the cast she had an agenda of race and social justice. But for many viewers, Eboni has come across as "preachy" and "woke."
Things have gotten worse among the cast since filming for season 13 wrapped. Eboni's been saying some pretty harsh things and making some nasty accusations. Which have been mostly aimed at Ramona and Luann.
In a recent interview with USA Today, Eboni compared her co-stars to "white supremacists" and claimed they treated her as "less than human."
"[The women] were under attack and the network was shocked. She [Eboni] has put everyone in a really s****y position," a source explained to The Daily Mail. "What makes it even harder to stomach is the level of her hypocrisy."
The 'Real Housewives of New York' season 13 reunion has been postponed 'indefinitely'
The rift between Eboni and the rest of the RHONY cast has reportedly grown so toxic that there's no guarantee there will be a season 13 reunion. In July, it was revealed that the reunion taping scheduled for August 5 had been delayed until September. Now, it's been put off "indefinitely." One insider says that the fear is there's "no going forward and no coming back."
"At this point, they could just shut it down. Eboni's saying she's traumatized; the rest of the ladies are just shocked," the source dished. "I don't know how they sit down together and figure this out. I don't know if it's even possible."
Ramona Singer fuels the rumor that Bethenny Frankel is coming back
There's obviously some serious problems with the RHONY cast, and the rumors are starting to heat up about some big changes that could be coming in season 14. According to the celebrity gossip Instagram page DeuxMoi, former RHONY star Bethenny Frankel is in serious talks with Bravo to return.
https://www.instagram.com/p/CS8Bso4L-s_/
Ramona then proceeded to dump gasoline all over the rumor fire by posting a throwback pic of the RHONY cast from "the good ole days." The photo featured the iconic cast of Ramona, Bethenny, Luann, Sonja, Dorinda, and Tinsley Mortimer. Ramona proceeded to tag Bethenny's podcast page, as well as the personal pages of Tinsley, Luann, and Sonja. But she didn't tag Dorinda.
The 'Real Housewives of New York' rumors are running wild
So what kind of cast shake-up can fans expect ahead of season 14? According to the source at DeuxMoi, it's going to be massive.
"There's a serious conversation happening down at the Rainbow Room between Bravo and its parent NBCUniversal about what to do with the legendary New York Housewives franchise," the source shared. "There was a lot of anger a few weeks back when a certain someone falsely leaked that Ramona Singer was being fired from the show she helped build."
The insider says that the network knows who's responsible for the leak, and it hasn't helped the "troublemaker's case." The source also noted that Ramona has the highest "Q score" from the RHONY audience. Which means she is performing the best in all of the key demographics.
The insider dished that the plan is to fire Leah, but "the Bravo gods" want to keep Eboni because she's "commercially helped the show." There was no mention of Sonja, though, so it's unclear where she stands.
Ramona Singer's friend could be joining the 'RHONY' cast
The source also said Bravo is working on Ramona and Eboni being the only "returning apple holders" in season 14. With the Countess sticking around as a friend, so she can have more time to focus on her cabaret show. Which the source says NBC has a financial stake in.
"The biggest rumblings of all are that Bravo is working overtime to secure a Bethenny Frankel and Tinsley Mortimer return," the source shared. "Mortimer is closest to signing, but as much as she'll play coy, Frankel isn't far behind. A Mortimer return rules out Dorinda Medley, who may need to wait another year or so to return. Frankel, Singer, Mortimer, and Williams are the network's idea to move forward, with three new housewives coming to play."
The names brought up for possible newbies included Ramona's friend, composer Lucia Hwong Gordon. Also former host of The View, actress Sherri Shepherd.
The insider noted that Bethenny is demanding an executive producer credit, is willing to film just three times a week, and she wants power to shape the show. Which means she wants a say in who stays and who goes.
Bethenny has denied the rumors…but that will not keep them from going away. Bravo needs to save the show from disaster and the Skinnygirl founder has saved the show before.
New episodes of Real Housewives of New York air Tuesday nights on Bravo.
Source: Read Full Article